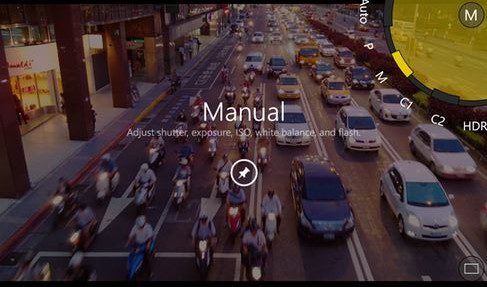 ProShot for Windows Phone allows you to make the most out your mobile camera. It has different modes such as Auto, Program, Manual, and two Custom modes, with the ability to manually adjust Shutter Speed, ISO, White Balance, Exposure Compensation, Focus, Flash, Aspect Ratio, AF Assist Lamp, etc,.This app got updated to v5.5.0.0 in Windows Phone Store with several improvements and new features. Read about it below.
What's New:
+ Significant improvement to startup time
+ Added single-finger zoom (up to zoom in, down to zoom out), max zoom increased to 10X
+ Can now save 20/41MP images directly to your camera roll (Lumia 1020 users: please update to Windows Phone 8.1)
+ Behavior of the 'reset' button in the filter editor changed, it now generates random filters. Have fun!
+ Added a second black and white mode
+ Added keyboard input for the RGB sliders in the filter editor
+ Added shorter intervals to timelapse (performance depends on phone, resolution, and shutter speed. Faster values may not work on all devices)
+ Added support for Prestigio, Blu Win, and Micromax phones (reinstall might be needed).
+ Added Spanish and Turkish languages
+ UI / UX improvements
+ Optimizations to filter processing, install size 40% smaller
+ By popular demand, added a donation page. If you downloaded ProShot for free and are enjoying it, please consider donating, it helps us make a better app. Thank you 🙂
+ Bug fixes to rotation lock, timelapse, and filter editor
+ Updated online manual, www.riseupgames.com/proshot/manual/windowsphone
+ Lumia 1020 users: reset your camera every once in a while by going to settings->applications->photos+camera->reset camera, and then restart your phone. We've noticed that it can speed up camera loading considerably.
+ We recently released ProShot for iOS, but don't worry, we still love Windows Phone and are here to stay 🙂

—- Coming soon —-
Windows Phone 8.1 support
Delete images from Camera roll
And much more!
Download it here from Windows Phone Store for $0.99 for a limited time.