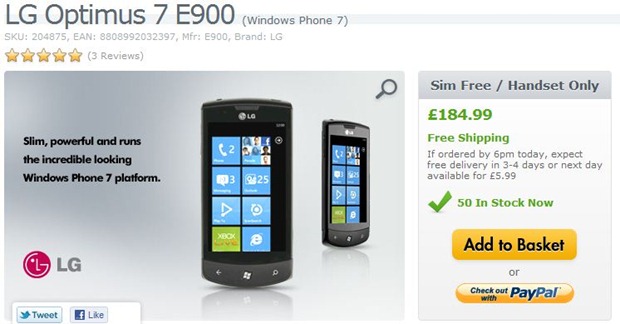 Windows Phone 7 handsets have been hitting new price lows, but we have not seen a good a deal yet as the LG Optimus 7 from Expansys UK, who are offering the handset for only £184.99 completely unlocked and contract free.
While not the most highest profile Windows phone, it is one of the few with physical buttons which should make the gamers amongst us really happy.
Read more at Expansys here.
Thanks Ubaid for the tip.