Call of Duty: WWII may be the series' most anticipated entry yet. After several futuristic games, players wanted a more grounded experience. Call of Duty: WWII aims to deliver that. With the recent beta taking place over the weekend on Xbox One, I got a chance to go hands-on with it to see just how nice 'boots on the ground' feels. The shooting—as can be expected from a developer with such a pedigree—is second to none, and the visceral atmosphere of WWII recreated in its maps indicate that this could be a return to form. But as with most betas, several issues became apparent that Sledgehammer needs to tweak before its final launch.
To get the most obvious out of the way, the visuals look fantastic. The time and care spent in creating every map is apparent from the moment you drop into the game. Undetonated bombs sit in crumbling houses and debris litters the streets of Aachen, a Nazi-occupied war-torn town. With weapons strategically scattered throughout, creeping around every corner could be your demise. Going from this map to running through the snow-filled Ardennes forest highlights the variety of environments that players will encounter. While maps are visually impressive, even if they feel muted down with greys, they aren't designed as well as they should be. The maps felt rather small and tend to pull the players into one direction, forcing fights instead of letting them occur organically.
Out of the limited modes available—Team Deathmatch, Domination, Hardpoint, Mosh Pit, and War—I started out with Team Deathmatch. It doesn't reinvent the wheel, but it stands as a solid mode for those just wanting to play something simple. Hardpoint and Domination has players capture designated areas on the battlefield, with score and/or time limits dictating when the match ends. Both of these felt more team-oriented than Team Deathmatch, even with 'Team' in its name. Almost every match of Hardpoint and Domination, my team would stick relatively close together and make their way down the same paths to capture a position. The best mode by far is the newest one, War. This is a complete push-and-pull Allied vs Axis battle to see who can overcome or hold back the others' forces long enough. I have a feeling this will be a very popular mode when it releases in November.
It is evident that Sledgehammer spent a lot of time in ensuring that each and every weapon looks, sounds, and feels like it's pulled straight from WWII. The shooting and handling of every weapon is likely as realistic as it gets, but unfortunately there are certain aspects of the gameplay that Sledgehammer needs to seriously adjust. First of all, you may encounter problems with hit boxes, meaning it's entirely possible you could be killed by a bullet that doesn't even strike your body. Other issues include a terrible flinch mechanic when being shot at and poorly implemented ADS and slow sprint times. Because this is a beta, Sledgehammer did fix some of these problems over the weekend, so hopefully when it fully launches players will not have to frustratingly deal with them.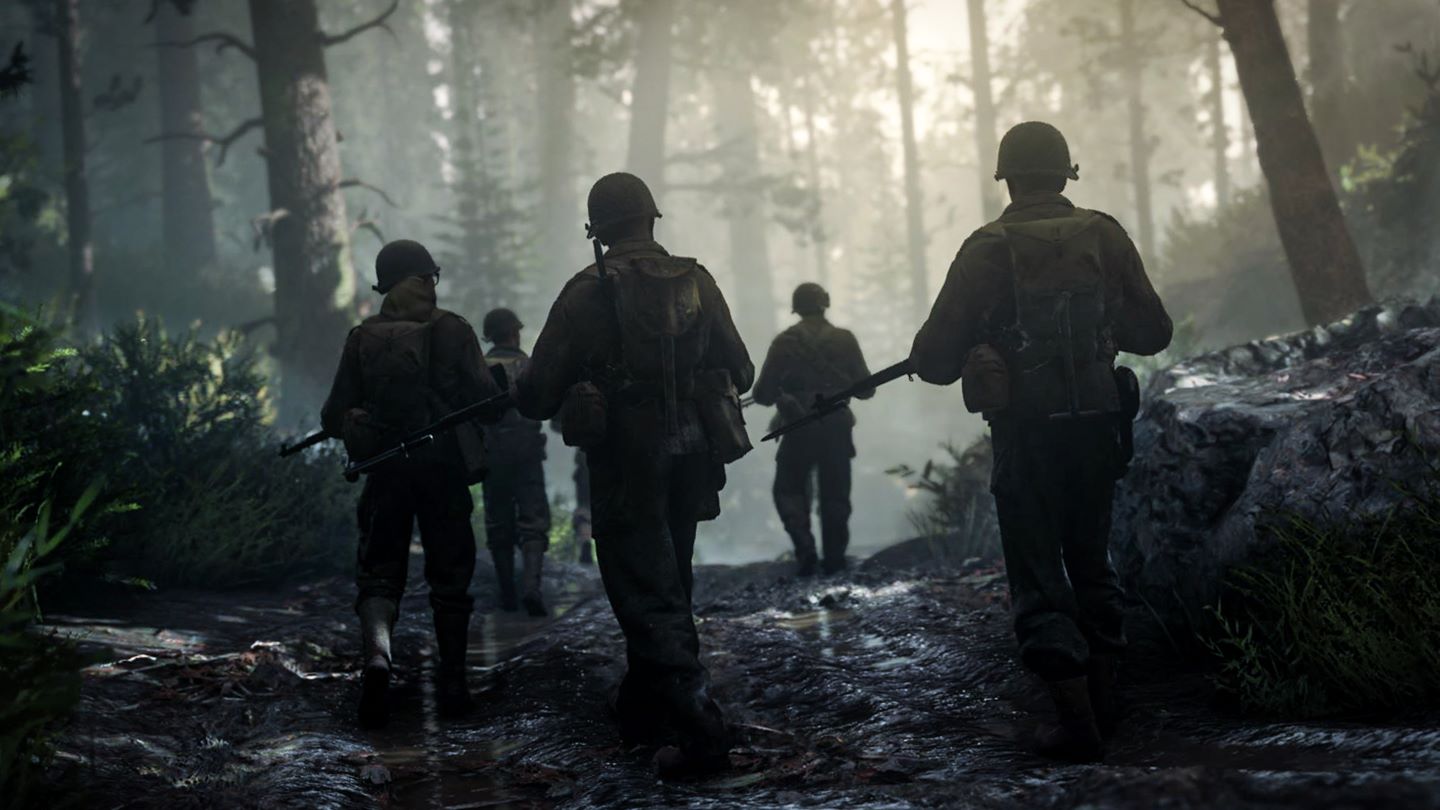 Instead of classes, Call of Duty: WWII introduces divisions. These five types—Infantry, Airborne, Armored, Mountain, and Expeditionary—represent various militaries from around the world, and come with their own unique benefits. Though I didn't hit the beta's level cap of 35, I made it through enough to get a sense of the game's multiplayer progression. I ended up maining an Airborne soldier and unlocked several of his abilities and loadouts that can be bought with tokens earned through matches. For example, one ability under the Basic Training menu is Riflemen, allowing me to take two primary weapons into battle. There are a ton of abilities that players can acquire, and these will separate their character builds from one another, with a variety of play styles.
There is still a lot of content that players won't get to experience until Call of Duty: WWII launches on November 3, but so long as Sledgehammer provides some balancing fixes, which the studio has already begun to work on, fans should be satisfied. The battles may not be as fast-paced as before with the series' previous usage of futuristic technology, but it makes up for that with gritty and raw combat.