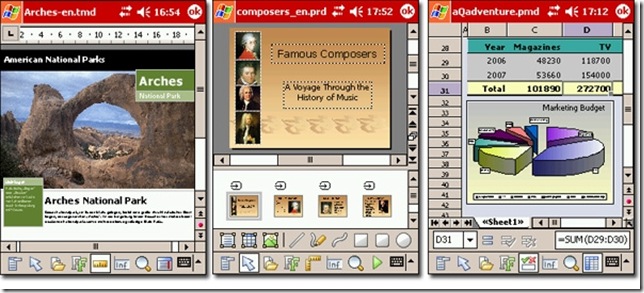 The premier Windows Mobile office suite is of course not Microsoft's Pocket Office but Softmaker's Office.
The suite, which consists of TextMaker (Word analogue), PlanMaker (Excel), and SoftMaker Presentations (Powerpoint) boasts real desktop level features, functionality and compatibility and is a great fit for today's high resolution, large-screened devices, especially the HTC Touch Pro 2 with its amazing keyboard.
The good news is that this software has just become a lot cheaper, at least for a limited time. If you're looking for a powerful suite of software to work on Microsoft Office documents, the suite is available for $24.95 USD, or $9.99 for each separate app, but only until November 11th.
Read more at Softmaker here.