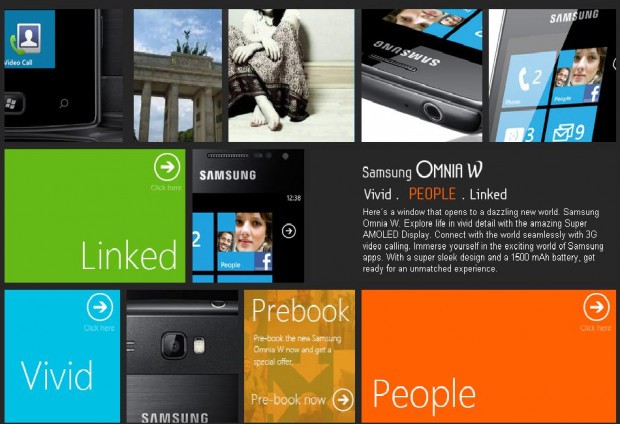 After a long wait, Samsung is taking pre-orders for the Samsung Omnia W device in India. The device will costs Rs.19,000 as announced earlier. The device will have the same specs as AT&T Focus Flash version with  1.4GHz processor and front cam. Samsung India has also started the promotions of the device across the Internet. Soon Indian users might see banner/text ads of Samsung Omnia W  in many websites. As a pre-0rder offer, Samsung is offering one Samsung Bluetooth Mono Headset and Car Adapter for free with this device.
Samsung Omnia W is a great device for its price. If you are looking for a budget friendly smartphone, Omnia W and Nokia 710 are the good choices.
Take a look at the Samsung Omnia W website. You can pre-order the device here.