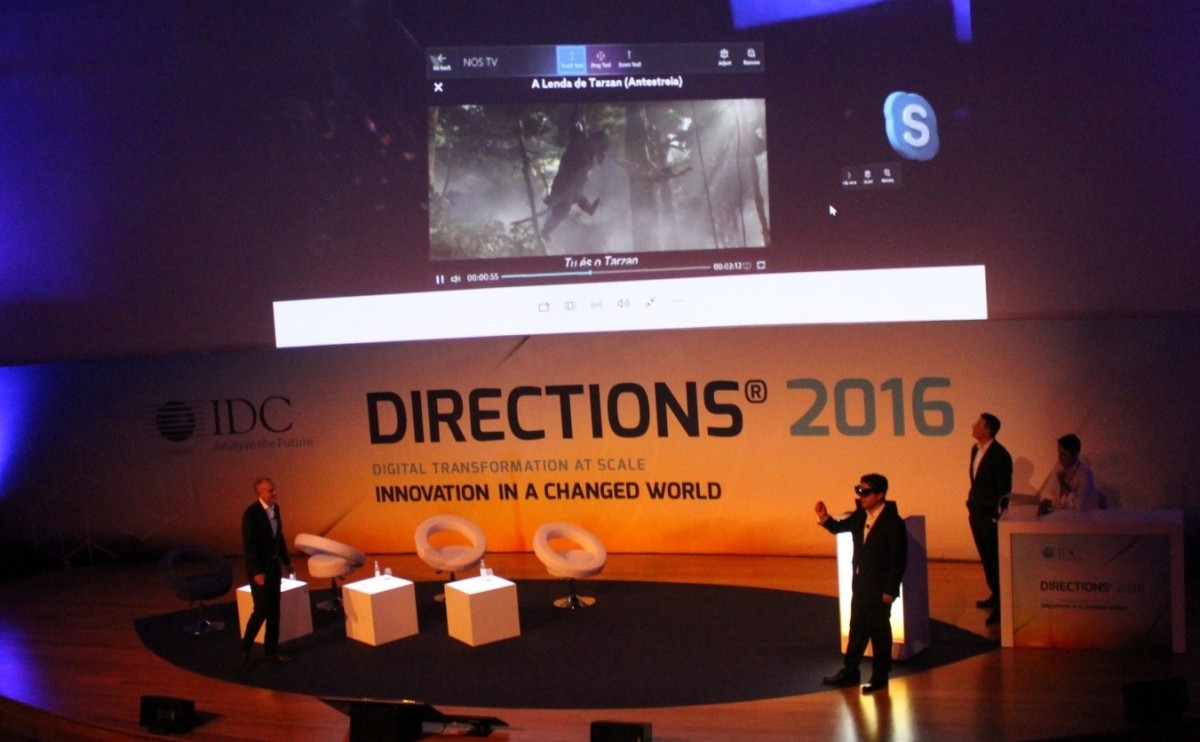 At the IDC's Directions 2016 conference Portuguese satellite TV and Mobile operator NOS launched a new NOS TV app which works with Microsoft's HoloLens.
"We believe that augmented reality will have a promising future, especially in the media and entertainment sector, which will help bring to market experiences even more immersive with the most varied content," says Pedro Bandeira, product development director of the operator.
Calling the technology akin to Minority Report, in the way it represents a futuristic vision of the world, he noted "the user can match their environment to their content when using the system, for example, you can make your morning run next president Frank House of Cards or turn your living room into a War battle theater of Thrones."
He stressed that "this launch makes us pioneers in augmented reality in Portugal and one of the first in the world, but more importantly, it is a first step on a path that will bring our customers more features, more flexibility, more information and more content, anywhere and in a totally personalized way. "
The HoloLens launched in Europe recently and can purchased at Microsoft here.