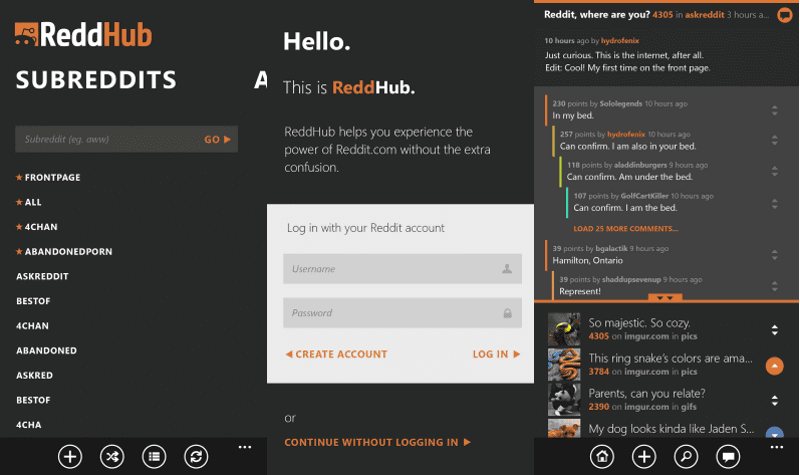 ReddHub, a popular Reddit client for Windows 8 will soon launch on the Windows Phone Store. Today, the developer announced that they're looking for beta testers for the Windows Phone app. If you want to beta test the app, you'll need to mail the developers at reddhubapp@gmail.com.
As you can see from the above screenshots, the app does indeed look pretty beautiful. Keep in mind that this is a closed beta, so the beta won't be available to all users on the Windows Phone Store. Nonetheless, if the beta testing goes well, the app should be available for all the users on the Windows Phone Store sometime soon.
Are you excited about ReddHub? Discuss in the comment section below!