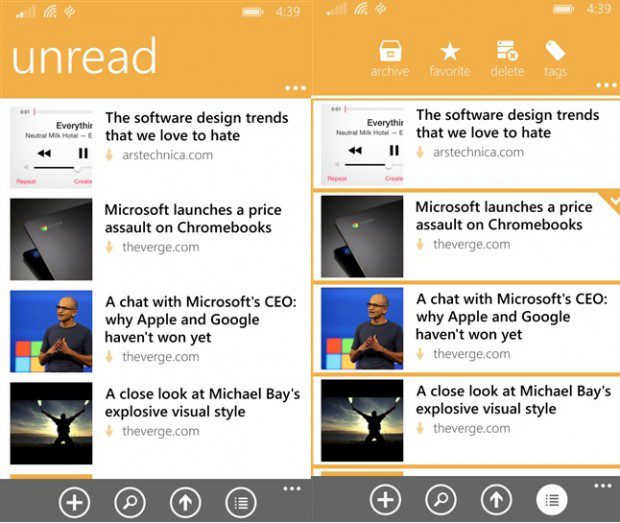 Popular Pocket client Pouch was updated in Windows Phone Store today. The new v3 of this app has been completely redesigned with better performance, and new features. This new Pouch app comes with clean, simple design and also allows you to cache all the posts in the unread list. And you can also archive, favorite, delete, and tag multiple articles in your list, by entering the multi-edit mode. Or you can archive, favorite, and delete articles one at a time by tapping and holding on an article.
Version 3.0 features:
-Completely redesigned
-New backend with a much cleaner experience (much less bugs than the previous version)
-Greatly improved offline cache
-New app logo
-Pouch can now read articles aloud even if you leave the app
-Swipe left/right to go to previous/next article
-Custom accent color chooser
Download it here from Windows Phone Store for free.