Besides the mainstream headline apps Windows Phone is now also starting to gather the rather niche ones.
The latest to arrive in the store is the popular cross-platform MouseWait app, which is all about making your visit to Disneyland as smooth as possible.
The app will not only tell you how long the queues for the attractions are even before you decide to leave, but also keep you entertained while waiting.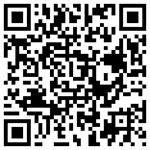 It features wait times, live pics, live videos, breaking news, food reviews, and more from any location.  In addition the app features a professionally moderated social Lounge where users can make friends with Disneyland fans from all over the world.
The free app can be found in the Windows Phone Store here.