Zombie Village is a popular iOS and Android game, with more than 5 million downloads on Android.
In the game you are the only surviving citizen who can deal with the zombies which walk around all over the village, and your mission is to kill the endless zombies with your stick, gunshot, or even thunder gun.
The game is free, but feature in-app purchases for more powerful weapons, which can kill Zombies faster.
It features: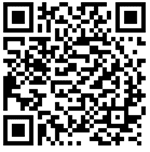 6 different weapons you could buy and use;
Different types of zombies,except the normal zombies, some are very quick, some are hard to die;
Specific graphic design and animations;
multi- touch function;
Find the game in the Windows Phone Store here.
Via Plaffo.com