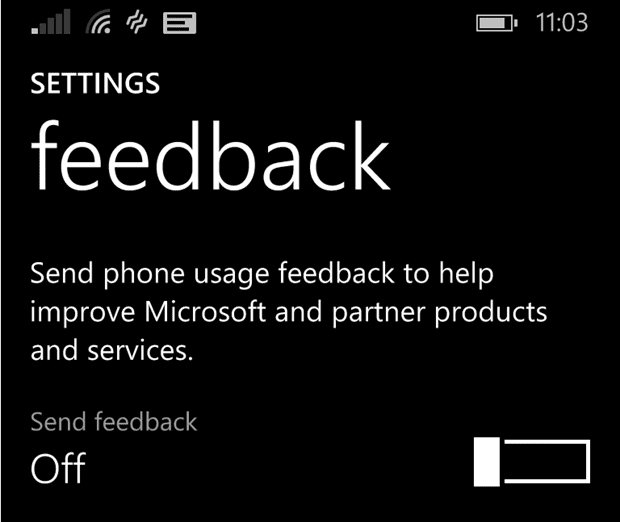 In his recent AMA we learned from Joe Belfiore that Microsoft made decisions on features in Windows Phone 8 based on telemetry data gathered from actual users.
The data indicated that the vast majority of users only did the usual things, and very few used the more complicated features of the Photo Hub for example.
I suspect there may however be a weakness in the data collection, as the first thing I do when I set up my phone is disable Feedback, as it was at one point thought to impact battery life, and who wants Microsoft looking over your shoulder in any case.  I suspect this may be costing us valued features however.
Do you have Feedback (under Settings > Feedback) turned on or off? Let us know in the poll below.