There are times when Zune lets me down and does not sync my podcasts properly in the morning.  That is when I reach for Podcasts! Pro, which allows one to stream podcasts pretty effortlessly.
Unfortunately up till now the app had a fatal flaw – it did not support background playback, meaning one stay one the one screen for the next 40 minutes, making checking emails and text messages pretty annoying.
The app has now finally been updated to Mango and supports both background downloading and playback of podcasts.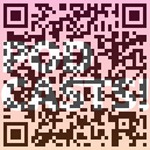 The app comes in both a free ad-supported and paid version, which is $1.99. The free version does not seem to have been updated yet.