Podcast Lounge is one of the best Podcast apps on Windows phone,  largely due to the continuing development by the developer.
The app has just had another update , to version 2.1.1, which is mainly a Service Release designed to fix bugs.
For Windows Phone 8.1 users however the update holds one sweet surprise – the Live Tiles for the app, which may need to be re-pinned, are now transparent, which should help them fit in a bit better.
The update addresses:
Fixed exception bug where the status line being empty caused a null reference exception (EpisodeStatusPanelStr)
Added some additional helper text within the playlist editor interface to confirm that the limit routine is "and" not "or"
IsoStorageSpace check was returning Kb instead of Mb
Centralised the IsoSettings function so we can trap exceptions due to out-of-memory errors
Addressed bug where advanced player controls wouldn't appear if the image hadn't loaded
Fixed bug wtih EpisodeDetails indexoutofrange bug
Fixed issue with minutes sometimes being presented as >60 in episodes view (Windows Weekly)
Added function to present today/yesterday text in place of dates
Added updated flurry analytics module
Video player slide gesture still enabled in landscape mode
Added IconicTiles with transparency for WP8 and WP8.1 for downloads, playlists and main programme tile + store icons (test)
Added download counter to tile
Adressed 8.1 exception (Coding4Fun Popup exception)
The cut-over code dealing with duplicate titles now considers tokens, not just downloads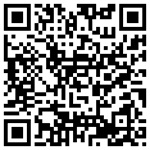 The app otherwise supports scrubbing audio and video podcasts, remembers your playback position, is fully integrated with the music and video hub and backs up to OneDrive.
Podcast lounge can be found in the Windows Phone Store here.