Podcast Lounge is one of the best Podcast apps on Windows phone, and is most famous for being extremely reliable about downloading podcasts, unlike other apps which may sometimes leave you unexpectedly with nothing to listen to.
The developer recently introduced configurable smart playlists, and have now in version 2.1.0.1 made those playlists pinnable.
Some of the pre-installed smart playlists include Whats New from today and Yesterday and Unfinished delights.
The app now also includes a sleep timer and many other features.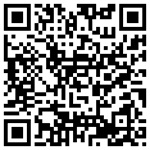 The app otherwise supports scrubbing audio and video podcasts, remembers your playback position, is fully integrated with the music and video hub and backs up to OneDrive.
Podcast lounge can be found in the Windows Phone Store here.