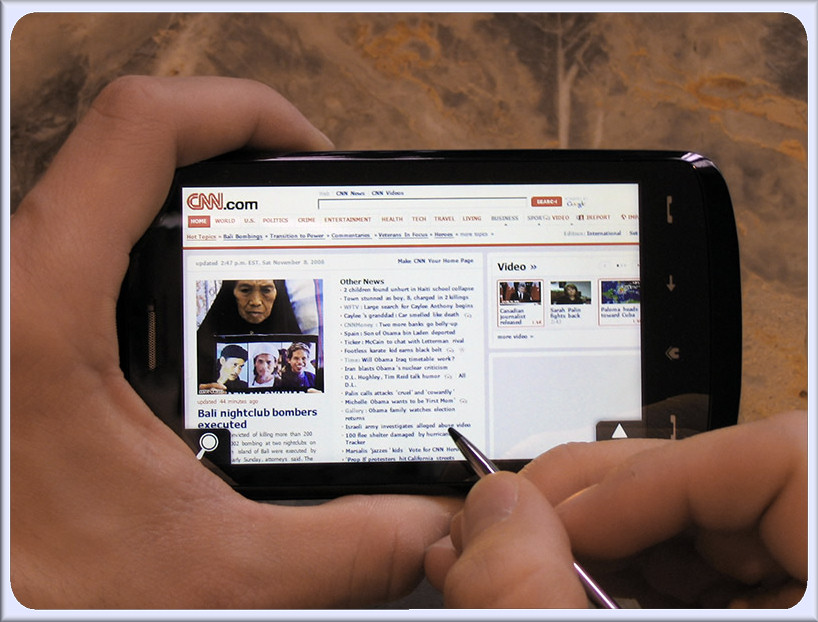 PocketNow, who has been teasing us with short previews of their HTC Touch HD, has finally published their full review of the device:
After 4 pages of text, pictures and video, Brandon came to this conclusion:
OVERALL IMPRESSION
As I mentioned, for the business user, the Touch HD is just not practical. Instead, business users should consider the HTC Touch Pro or SE XPERIA X1. If you're looking for the most flashy/sexy/gorgeous (and capable) multimedia and internet browsing phone that has ever been sold, the Touch HD deserves your serious consideration
PROS
CONS
Super sexy design
Has a large, high resolution screen
Everything is finger-friendly
Ships with an 8GB microSD card
Includes 3.5mm headphone jack
Solid performance
Haptic feedback on hardware buttons and some icons
Pouch/screen protector/extra stylus included
Includes updated version of TouchFLO 3D
Upload to YouTube right from the device
Decent battery life
WiFi/aGPS/FM Radio/HSDPA/HSUPA
Feels big in hand
Poor one-handed usability
Lacks D-Pad and programmable buttons
Lacks US 3G bands
Cannot re-orient display to landscape permanently
Still no Flash support in Opera Mobile
Needs a more robust built-in video player
microSD slot and soft reset hole is under battery cover
Status LED is tiny
No flash on camera
Not practical for business users
PocketNow scores the device a solid 4/5.
Read the full review here.