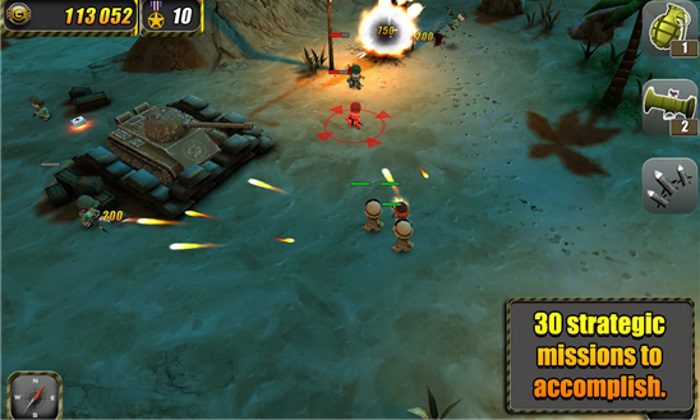 Pocket Tanks, one of the most popular game for Android and iOS is finally available for Windows Phone. The game is action-packed and comes with some amazing graphics as well. The game comes in two versions: free and deluxe. The free version of Pocket Tanks comes with 35 weapons and the ability to play with friends online. However, the deluxe version comes with a lot more features, including 105 weapons, weapon expansion packs and more. Here is the full feature list for the free and deluxe version of the game:
Free:
Large scrolling battlefields
WiFi real-time matches on a local network
Online, turn based play. Battle your friends around the world at your own pace.
Delux:
105 brand new weapons (140 total with all free packs)
Jump Jets for moving your tank around
Bouncy Dirt for creating reflective terrain
Digger for tunneling your tank underground
Support for weapon expansion packs, both paid and FREE
For those of you who don't know about Pocket Tanks, here is short excerpt from the game's description:
Pocket Tanks is the fast-paced artillery game that is simple to learn, and fun to master. The perfect quick game for friends and family, you'll find yourself hooked for hours of play! Bury your opponent in a mound of dirt, or assail him with a barrage of bullets. Visit the Weapon Shop before battle to arm yourself for the struggle, or try the Target Practice mode to learn all the weapons and the best tactics to win.
Head over to this link to download Pocket Tanks for your Windows Phone.