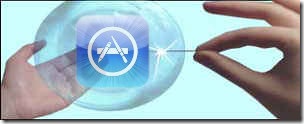 In an editorial at PocketGamer, Jon Jordan describes a growing new phenomena – iPhone developers no longer relying on the consumers finding their applications via the overcrowded app store, but starting their own application discovery websites.
The power of the App Store charts are well known, with many developers living or unfortunately dying by their position there, and most consumers looking no further than the first page of results.
NimbleBit, who runs such an application discovery website, notes "If you look at the App Store charts, you're only looking at a tiny fraction of the total apps on the store. Many the apps will start to slide back down after a few weeks, and even more after a few months. Over the lifetime of the App Store, many apps that have been well received by shoppers are now buried in the charts."
Jordan points out that the App Store has become exactly what the mobile operator deck became in the world of Java and Brew games; static and controlled by big publishers and big licences.
The response: Every developer who doesn't have access to big licences or isn't in bed with Apple is looking to give away its ad-supported content for free to get consumer eyeballs, and are doing this by joining application portals outside the app store.
There the resultant increased freedom from the App store charts tyranny has also reminded developers that there is a world outside the app store which they have not been participating in.  As these websites draw visitors looking for games and applications from all over the internet who often do not have iPhones, developers have responded to the demand by taking their applications cross platform.
According to Jordan, Windows Mobile is set to be one of the platforms to benefit from the new platform and app store agnostic religion.
Who knows – one day we may go back to going to a website and downloading an app from there directly, like the good old days …
Read more at PocketGamer here.