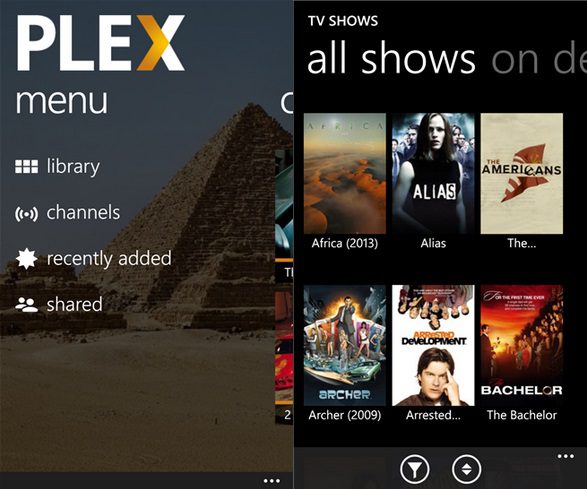 Plex media streaming app just got updated in Windows Phone Store with Plex Home support, Playlist support, bug fixes and improvements . Find the full list of changes below.
Changes in 1.8.0.0:
NEW
– Plex Home support
– Playlist support
– (Video) Access Now Playing queue from video player
– (Play Queues) Enable local Play Queues with synced albums and seasons
– (Play Queues) Add Play Next option

FIX
– (Music) Display actual artist when playing "various artist" albums
– (Sync) Don't attempt to sync while playing video
– (Sync) Sync composite images
– Explain automatic sign-out when plex.tv password changes
– A number of user-reported crashes
Download it here from Windows Phone Store for free.