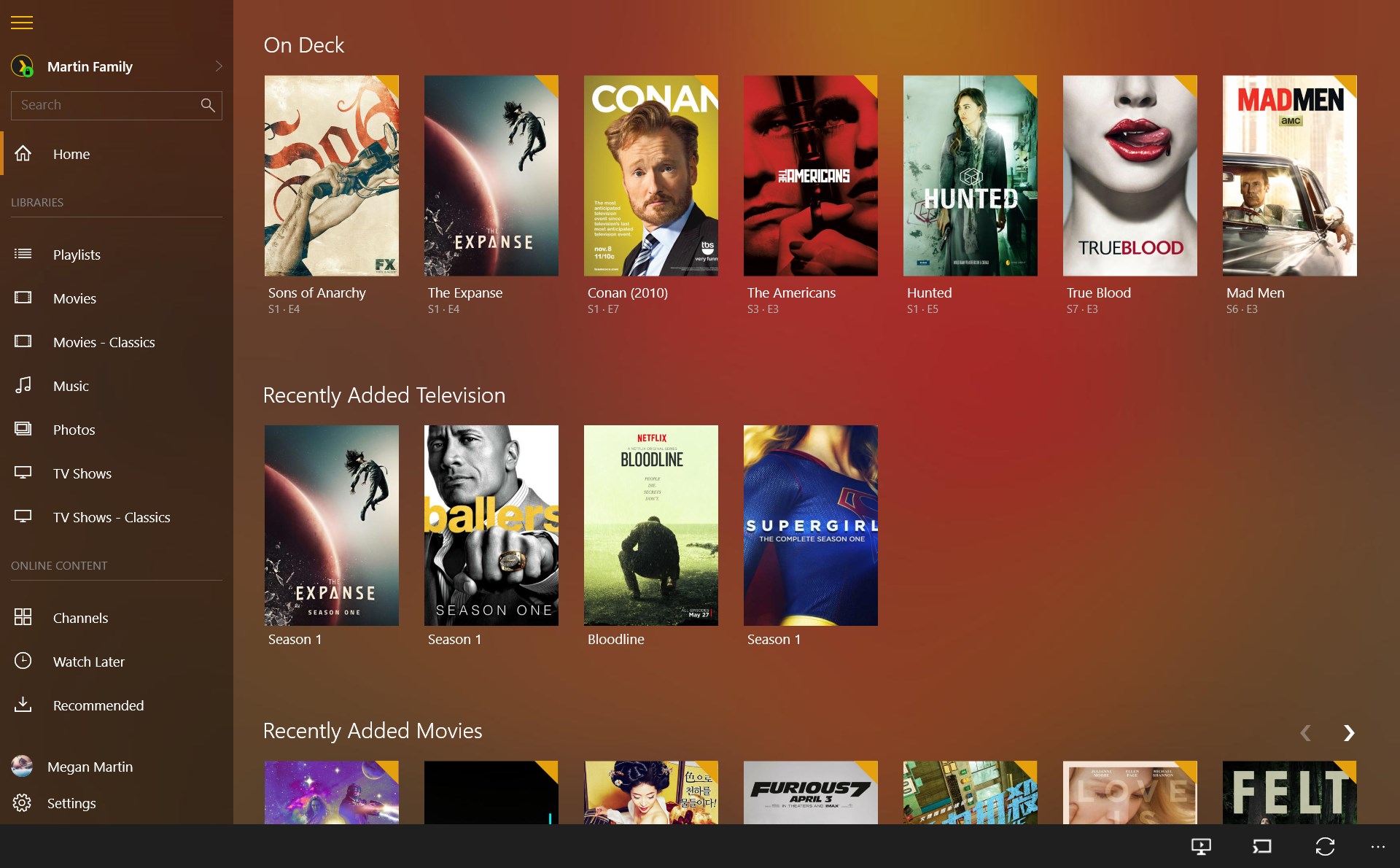 Last week, Plex released its all new app for Windows 10 PCs in the Windows Store. This new UWP app came with all new design, Cortana integration, support for Continuum and more. Plex today released an update in Windows Store which fixes lots of bug fixes. Find the change log below.
v3.0.33 Fixes:
– (Video Player) Fixed an issue causing subtitle transcode descision to not be respected

– (Video Player) Fix a case where PostPlay would not auto-advance if the previous item auto-advanced

– Pressing backspace no longer navigates back when editing text fields in search and settings

– Client could incorrectly attempt to claim a server – Don't play theme music if there is already music playing

– (UI) Fixed "Now Playing" dialog when only one media type has been played

– (UI) Corrected breadcrumbs for Channels and photo albums

– (UI) It wasn't possible to delete tracks or start a PlexMix after deleting a track

– (UI) The movie page summary block will no longer overlap details below it

– (UI) Position the smart-playlist popup correctly

– (UI) Remove gap above grids with no headers

– (UI) Don't wrap director and writer content in video pre-play pages
With an easy-to-install Plex Media Server software and your Plex apps, available on all your favorite phones, tablets, streaming devices, gaming consoles, and smart TVs, you can stream your video, music, and photo collections any time, anywhere, to any device. Find more details about Plex here.
Download the update from Windows Store using the below link.