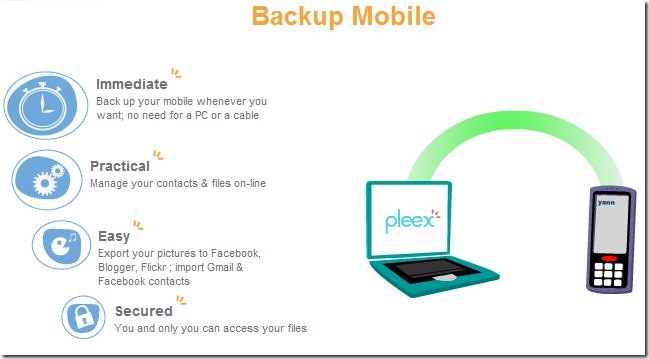 Pleex is a cross platform service which aims to do more or less  what Microsoft's new MyPhone service does, that being back up your phone's contacts, SMS messages, files and e-mails to the could.  In addition Pleex aims to allow you to send your pictures and videos to various social networks like Flicker and Youtube.
The service supports a variety of platforms like RIM's Blackberry OS and Symbian, so may be a convenient way to move your contacts and phone numbers from those handsets to your shiny new Windows Mobile smartphone.
Read more at Pleex here.