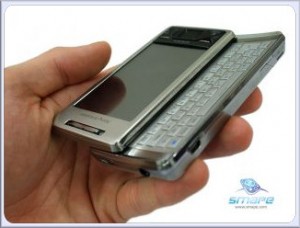 Engadget reports that the PlayNow music store by Sony Ericsson has just gone live in Sweden. The site, which will initially have 1 million DRM free tracks, increasing to 5 million soon, will do much more than music. It will also sell ring tone, games and themes.
The great news for Windows Mobile users is that the Xperia X1 has long been slated to also have a panel dedicated to the music store, and will therefore rival the iPhone app store in its ability to bring ease of content purchasing to the end user, while of course not being tied to WIFI like the iTunes WIFI store.
The Xperia also promises to bring a great media experience to Windows Mobile, with Sony bringing their XMB interface, familiar from the PSP and PS3 to the handset, and of course the device featuring a standard 3.5 mm headphone jack.  Significant value added software such as this on the SE X1 may motivate many users to chose this device over the similar-specced HTC Touch Pro.
Read more at Engadget.com