The preview of one of the most anticipated game PlayerUnknown's Battleground is now available to download for Xbox One. With around 24 million copies sold worldwide on PC, PUBG is going to be one of the hottest game on the Microsoft Store. For those who don't know, PUGB parachutes you on an island with 99 other players and after that, it's just the battle for survival. The last man standing wins the game.
The game is currently exclusive to Microsoft Xbox One and Xbox X and will support HDR Graphics and 30fps gameplay. The controls are definitely quite different on Xbox One as compared to that on PC but the game gives a good tutorial so the players can become familiar with the controls. The gameplay on Xbox is better and more polished than PC which gives it an edge on Xbox but quite frankly, it's tough to play and shoot with Xbox controllers.
Since the game is completely online, an active Xbox Live subscription is required to play the game. It game size is around 5.24 GB and will set you back for $29.99. Unfortunately, the game doesn't come with Play Anywhere support so you can't use the same copy to play on both Xbox One and Windows 10. Also, this means all your progress and achievements from PC won't sync with your Xbox One profile. Apart from this, the game definitely looks good and will get better as it progresses. If you're someone who loves first-person shooter games then definitely give PUBG a try. Let us know your experience in the comments section below.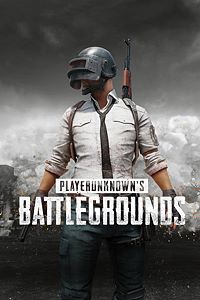 Developer: Microsoft.
Price: $29.99+
Via: WindowsBlogItalia