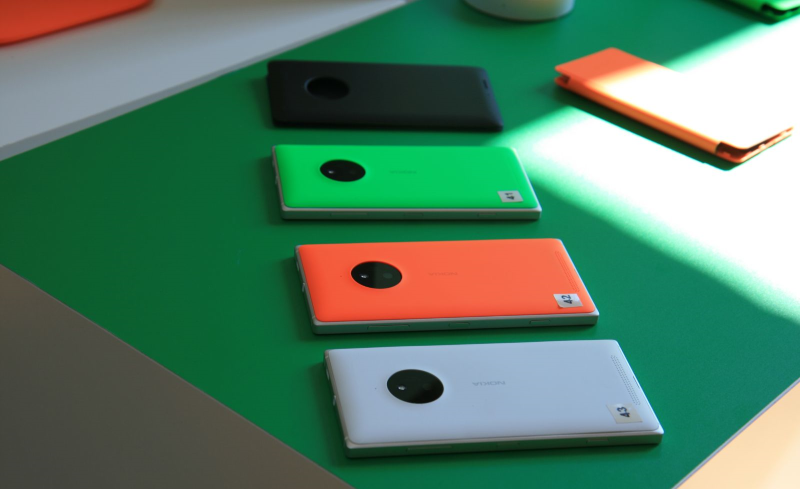 Back in September, Microsoft introduced the Lumia 830. It certainly is a affordable high-end smartphone. The smartphone is already available worldwide, including the UK, India and US. This week, the Lumia 830 launched in Canada. If you're planning to purchase a Lumia 830 for yourself, you might be out of luck. According to Windows Phone Canada, most of the major carriers still aren't selling the Lumia 830. Surprisingly enough, the stores didn't even have a demo unit or a plastic unit. As you might expect, none of the employees even knew what the Lumia 830 is.
Windows Phone Canada visited couple of stores, including Rogers, Microsoft Store, Wireless Wave and Fido Store. The Rogers Store wasn't selling a Lumia 830, the employees didn't know about the Lumia 830 and there wasn't any demo units either. You might have thought that the Microsoft Store must have the Lumia 830. Well, they didn't either. As Windows Phone Canada reports, there has been yet another delay and the device will be available from October 24th at the Microsoft Store in Canada.
However, the representative at the Wireless Wave knew about the Lumia 830 and was able to get one for Windows Phone Canda. Once again, there wasn't any demo units of the smartphone. At the Fido Store, the story is completely different, however. None of the representative knew about the Lumia 830 and there wasn't any demo unit. According to the employees at the Fido Store, the store manager has not yet given them the permission to start selling the smartphone. However, according to the Fido Head Office, the store should have 11 units in stock.
As you might have already expect, there isn't much advertisement of the new Windows Phones in Canada. Windows Phone's market share is less than Blackberry smartphone is Canada as well – currently at 2%. As there isn't many advertisement of the new Windows Phones, most of the consumers don't even know about Windows Phone. It'll be very interesting to see if Microsoft starts focusing on expanding Windows Phone in Canada.
What do you think? Share your thoughts in the comment section bellow.
Source: Windows Phone Canada