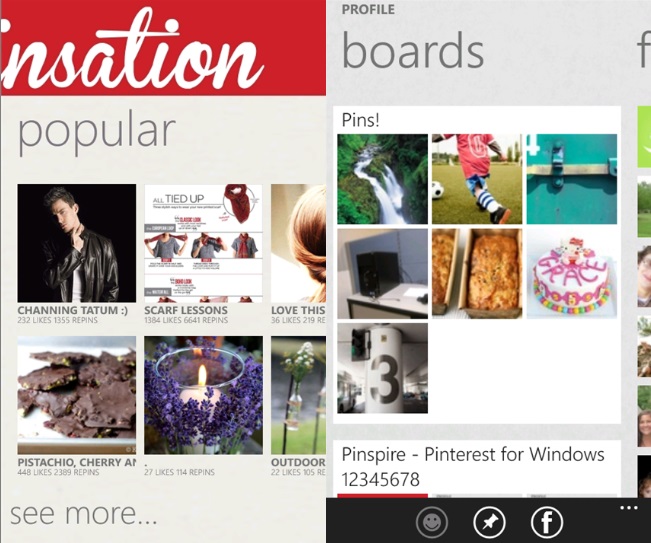 The latest web startup that is creating waves right now across the internet is Pinterest. This new service is reported to be even having more user engagement than Ghost land Google+! Ok, Pinsation is a 3rd party client for Pinterest service built on official API's. So it should work better and faster.
Pinsation is the premiere Pinterest app for Windows Phone.  Featuring fast loading, fluid animations, and an intuitive design, with Pinsation you can login with Facebook, upload pins, repin, like pins, create boards, delete pins, comments on pins, and more!
Pinsation uses the Pinterest API, so it's faster than those other Pinterest clients out there.
Pin your favorite boards, searches, categories, and users to your Start screen for quick access.  Share photos directly to Pinterest with Photo App integration.
For feature requests, email me at daniel@cairostudios.net
Download the free app here from the marketplace.