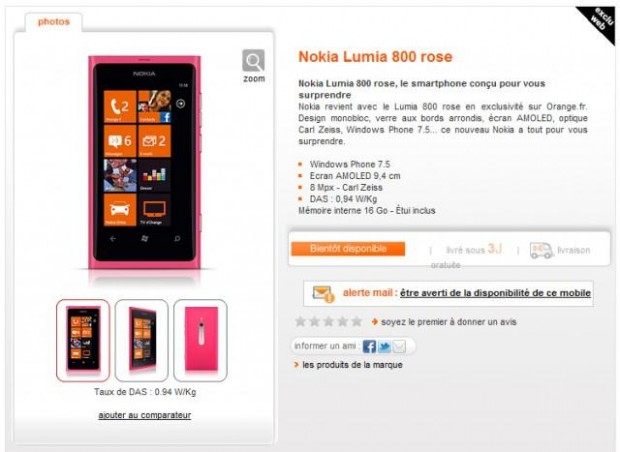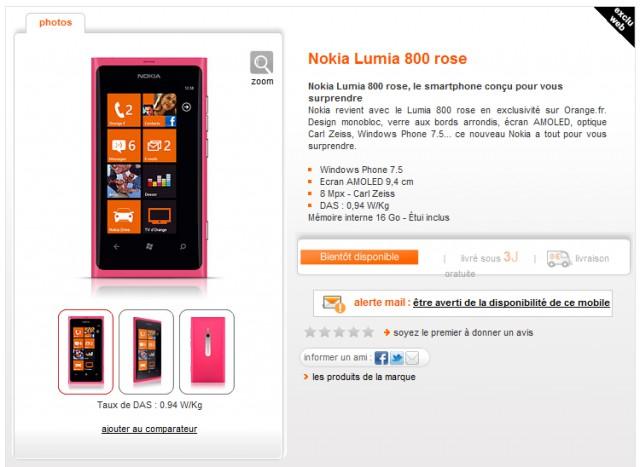 One of the features of Nokia's Lumia 800 series is a break from the bland choice of Black or White phones, and no phone is further from this than the Pink (or if you prefer Fuscia or Magenta) Nokia Lumia 800.
We have initially understood this colour choice would be delayed into the new year, but now MonWindowsPhone is reporting Orange France will have the handset available soon as a "web exclusive" ie. it will not be available in stores, but can only be ordered online.
Hopefully the pink handset will be made available more widely soon – it would make a pretty good present to one's significant other this Christmas.