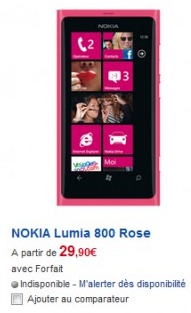 MonWIndowsPhone reports that the pink Nokia Lumia 800 is now on sale at SFR in France.
Unfortunately it does not seem SFR will be delivering a year's worth of Cosmopolitan Magazines with their handset like Orange, but I am sure many ladies would still appreciate finding this under the Christmas tree.
See the device at SFR here.