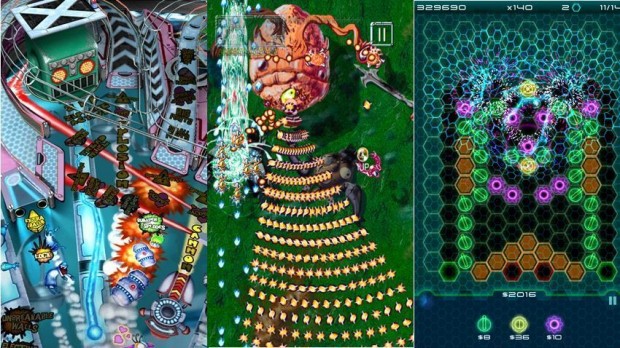 Microsoft today announced some new Xbox LIVE titles that are coming to Windows Phone soon.
The following titles were detailed by Microsoft,
Carcassonne:
Based on the award-winning German board game, Carcassonne challenges you to build cities, roads, monasteries, and farmlands and dominate the medieval landscape. Featuring online multiplayer, Xbox LIVE achievements, leaderboards and more. Microsoft Studios.
geoDefense Swarm
Obliterate a horde of vibrant, vector-styled enemies in this fast-paced tower defense game. Microsoft Studios.
Pinball FX2
The popular Xbox 360 pinball title arrives on your phone with brand new tables, a new state-of-the-art physics model, and connection to your scores on the console. Microsoft Studios.
Shoot 1UP
In this fast-paced vertical scroller, you lead an armada against the hybrid mechanical-tentacle attack forces responsible for destroying your home world. Microsoft Studios
Sid Meier's Civilization Revolution
Based on the classic PC strategy game, you lead one of 16 civilizations to technological, economic, cultural, or military domination. Play on a randomly generated map or use the Scenario Creator to create your own challenge. Designed for newcomers and seasoned Civ veterans alike. Microsoft Studios
Sid Meier's Pirates!
Featuring 267 full-customizable ships, Pirates! is a high-seas strategy game that challenges players to hunt for hidden treasure, undertake daring missions, and battle enemy vessels. 2K Games
And our good old Wordament is going to come with Xbox LIVE support as well.
Read more at Windows Team Blog.