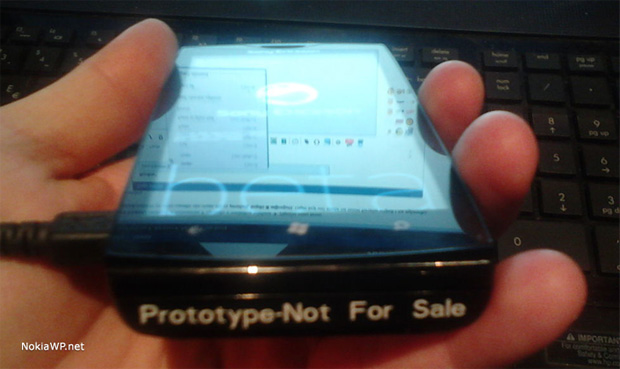 CES has come and gone, and predictably, there has been no Windows Phone announcement from Sony Ericsson, who are still sticking to Android as their smartphone platform. But now, new pictures of a Windows Phone device from SE have emerged on NokiaWP, and they show a rather bulky device with the three Back, Start and Search buttons placed unmistakably on the body of the device.
The question is, do they indeed show a new device? The answer seems to be, quite obviously, no. Looking at leaked pictures from March last year, there are striking similarities to be noted: the placement of the "Prototype-Not For Sale" text and the overall shape, size and thickness.
So, without any further screenshots showing things like the software version, we wouldn't hold our breath for a Windows Phone from Sony Ericsson.