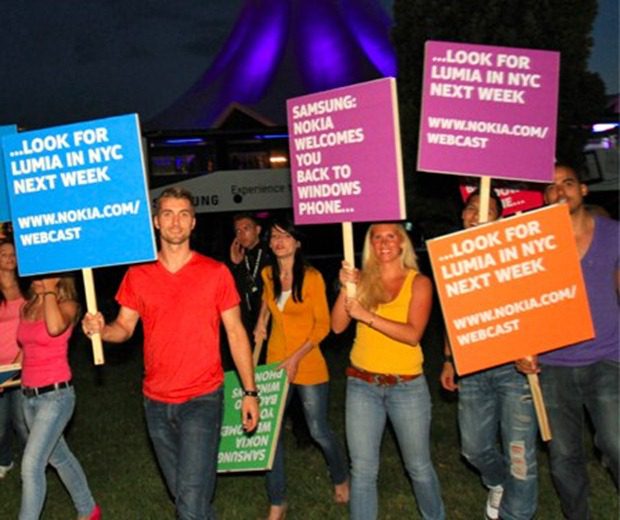 Nokia's Doug Dawson tweeted a picture yesterday of a Nokia rep bringing a sign welcoming Samsung back to Windows Phone to Samsung's IFA 2012 party.
It seems that placard was actually part of a whole invasion, which The Nokia Blog managed to capture on film. He writes that security personnel were caught quite of guard by the procession.
The move was later followed by a lot of bad talking of Samsung's products by Nokia reps, and of course the dump truck graphic.
Nokia's somewhat childish behaviour is leaving a bad taste in some people's mouths, while others find it only natural from a company which is currently fighting for its life to use such viral marketing tricks.
See some more pictures after the break and let us know your opinion on Nokia's behaviour in the comments below.
Via WPCentral.com