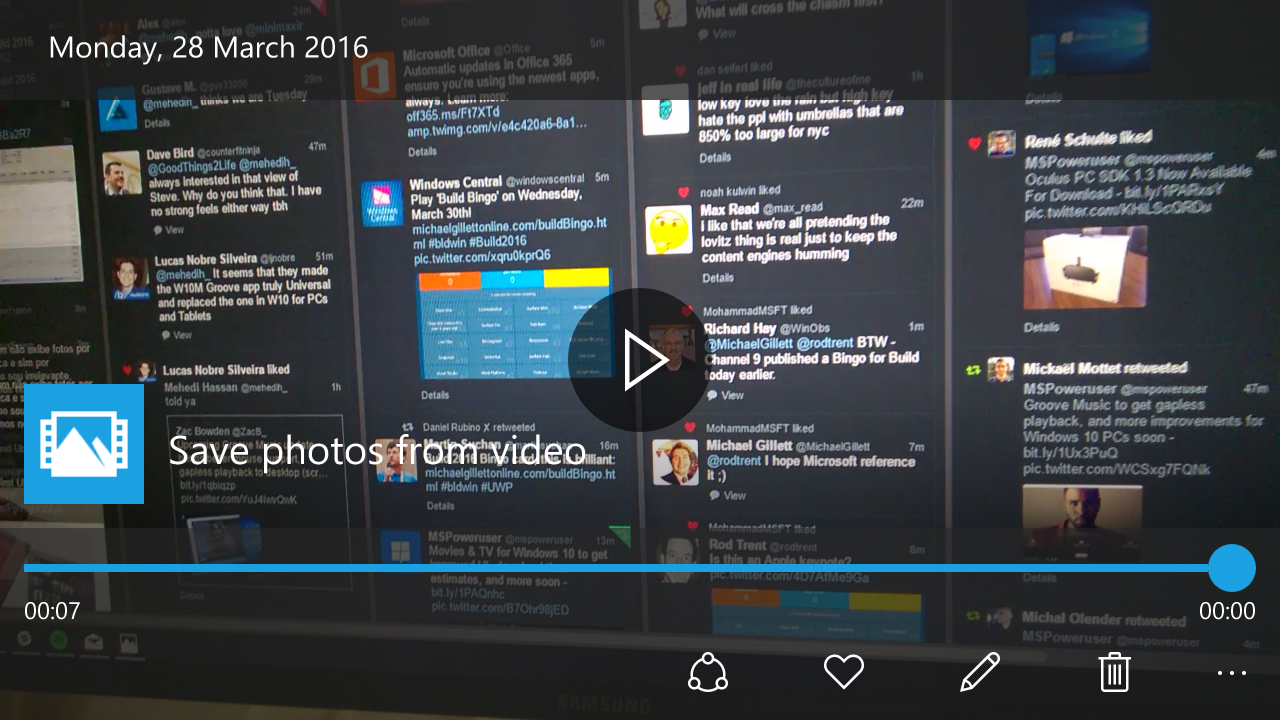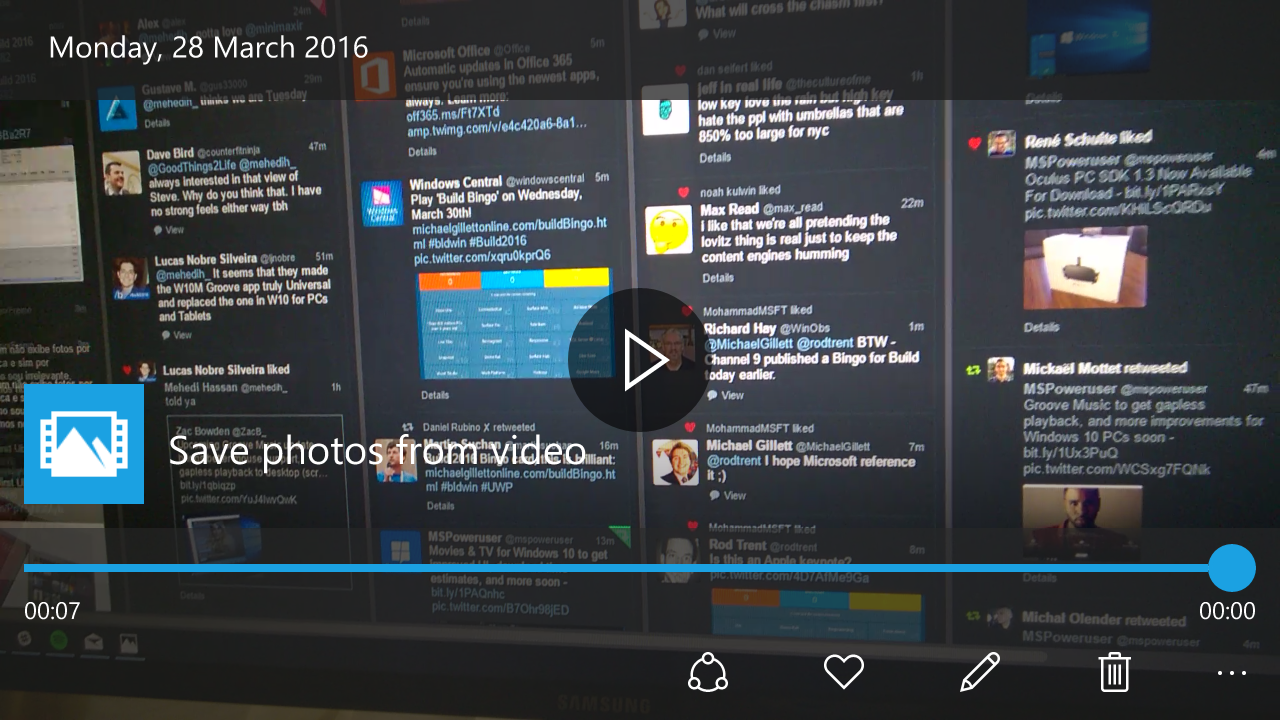 Update: Microsoft has just released a new update for the Photos app which brings the improvements we noted in this article. The latest update is version 16.325.12392.0, and you can get it from the Store:
Developer:
‪Microsoft Corporation‬
---
The Microsoft Photos app in Windows 10 currently allows users to save photos from video and living images using an add-in called "Photos Add-in". With an upcoming update, Microsoft will be merging the Photos Add-In with the Photos app, meaning that user will no longer have to download the add-in to be able to extract photos from their video or living images. We got to test out an internal build of the Photos app, which allows users to extract a single frame as an image from a video or a living image. Here are a few secreenshots:
Gallery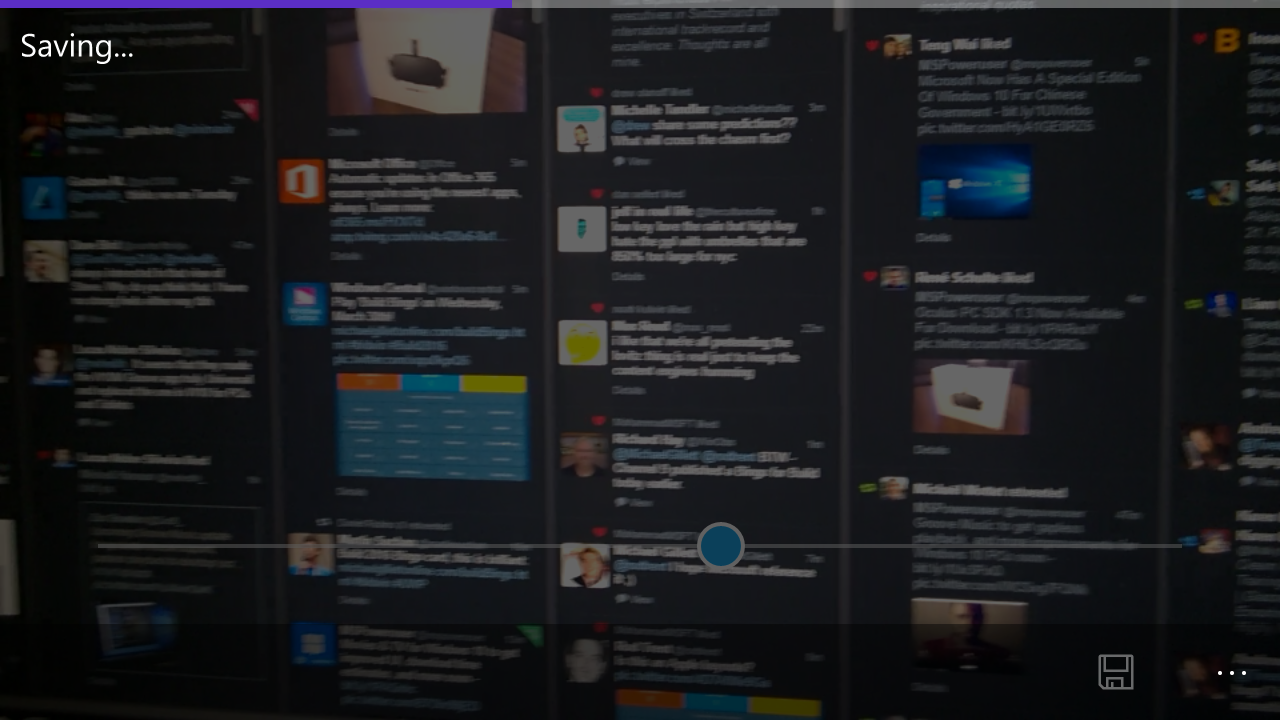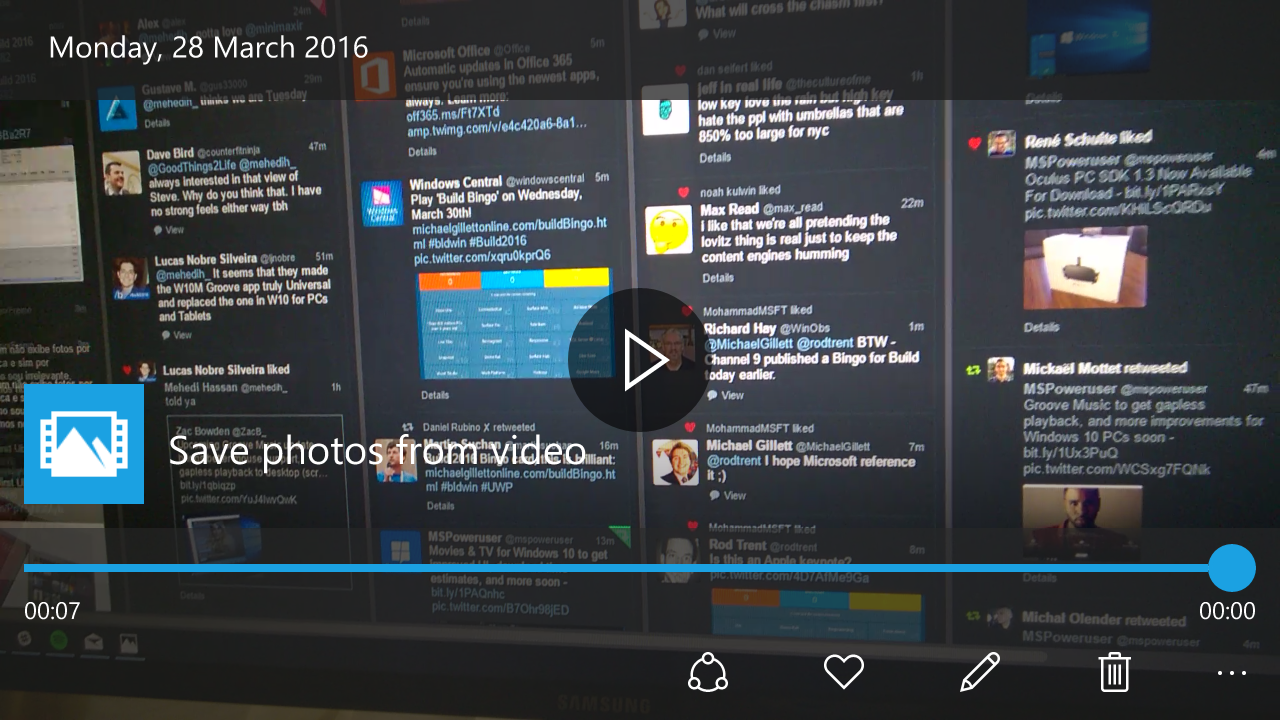 This feature will be available for PCs, as well as Mobile devices running Windows 10.
We will let you know when the update is available to the public, until then, let us know if you are looking forward to this feature in the comment section below.