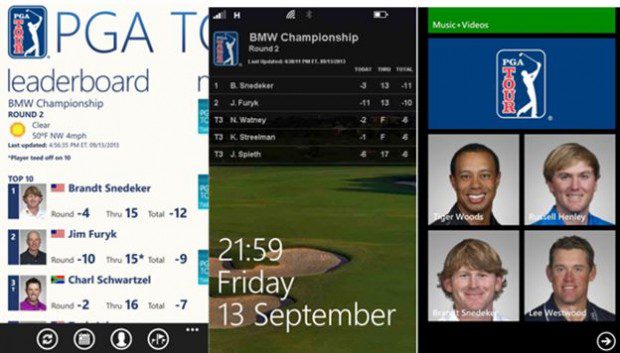 PGA Tour app which was available exclusively to Nokia Lumia devices is now available for all Windows Phone devices. This app allows you to access live scoring updates for PGA tournaments, look at profiles and stats on all the players, and watch videos of great shots and memorable moments from tee box to green. There is also support for lockscreen and Live Tiles.
App Description:
Get weekly inside access to the PGA TOUR's best players and events with the official PGA TOUR Application. This application will enable you to follow every stroke of every player throughout the season. The application includes the following features:

– Live Leaderboard for each event
– Scorecards for every player
– Play-by-Play of all the action from each hole
– Player performance statistics
– Video Highlights from each event
– FedExCup Standings
– PGA TOUR leaderboard lock screen
– Live tiles to instantly track scoring and information on your favorite players
Download it here from Windows Phone Store for free.