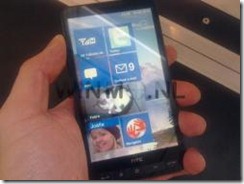 About the only Windows Mobile device close to qualifying for a Windows Phone 7 upgrade is the HTC HD2, but so far we have had many conflicting reports regarding the likelihood of this happening.
HD2Hacks is not prepared to sit around and wait for HTC to say yes or no, and is asking for the HTC HD2 community to make their preference clear by signing his online petition asking HTC to release an update.
Now I am sure most of us do not think petitions ever achieved much of anything, but all the same they don't hurt much either, so to join the 82 people who have already shown their support sign here.