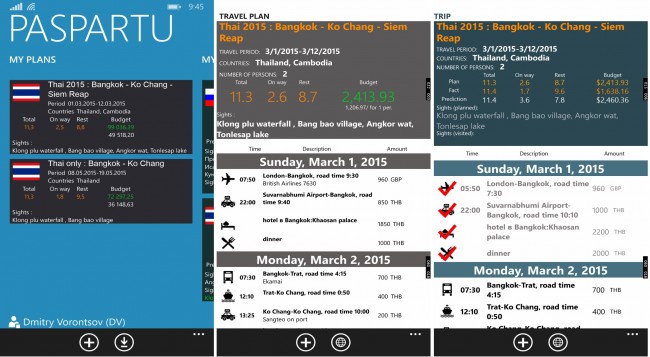 Paspartu offers a new app to travel planning. We believe that is important, not only the budget for the upcoming trip, but also the time it will take to the road and which will remain at rest. For example, you can travel from Bangkok to Phuket on the bus to spend the whole day, but it will cost only 1000 baht, and can fly by plane 1 hour and 3000 baht. You can visit more countries and attractions, or less, but the trip will be shorter and money to spend less. You decide, and the task Paspartu to help you quickly determine. The application can make plans for upcoming trips in several versions and visually evaluate what you get for your money.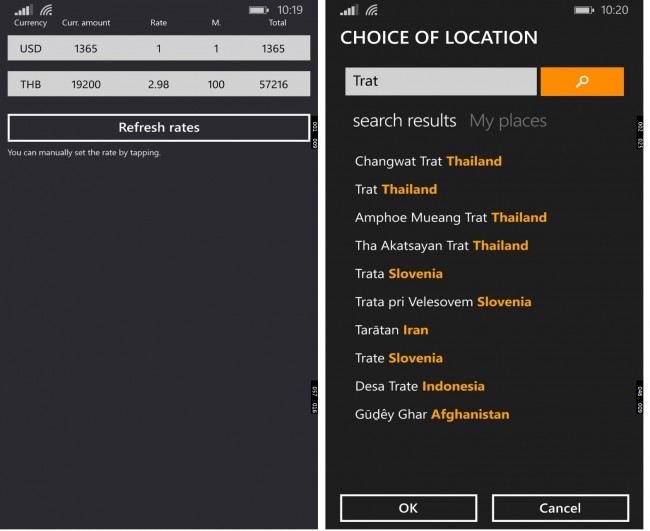 Paspartu allows you to plan the budget in multiple currencies. First, you will always know how much and what currencies you need to take with you or to change on the spot. Secondly, you can make the program expenditures in the currency of the countries to be visited and periodically update courses to keep track of the changing amount in the home currency. You can specify the courses yourself – this is useful if real exchange rates are far from market.
It works without Internet and without registration. This is important because often travel where there is no Internet or, for example, to edit the plans in the long flights.
The program has a lot of little things – automatically identifies the country and world place names, country flags, time zones for calculation of the duration of travel or moving, etc. the Interface is made so that it was enough just looking to know everything you need about his journey, and to take the right decision.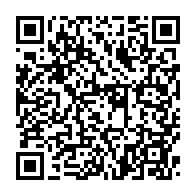 If you log in, You can share your plans with friends. Friends will see your tape plans, will be able to join you in the journey to and download plan. Can share already perfect trip to have someone on the basis of your experience got ready plan in the country you want and place. Well, or you yourself, going to unfamiliar places, can download your plan.
You can find Paspartu in windows phone store.