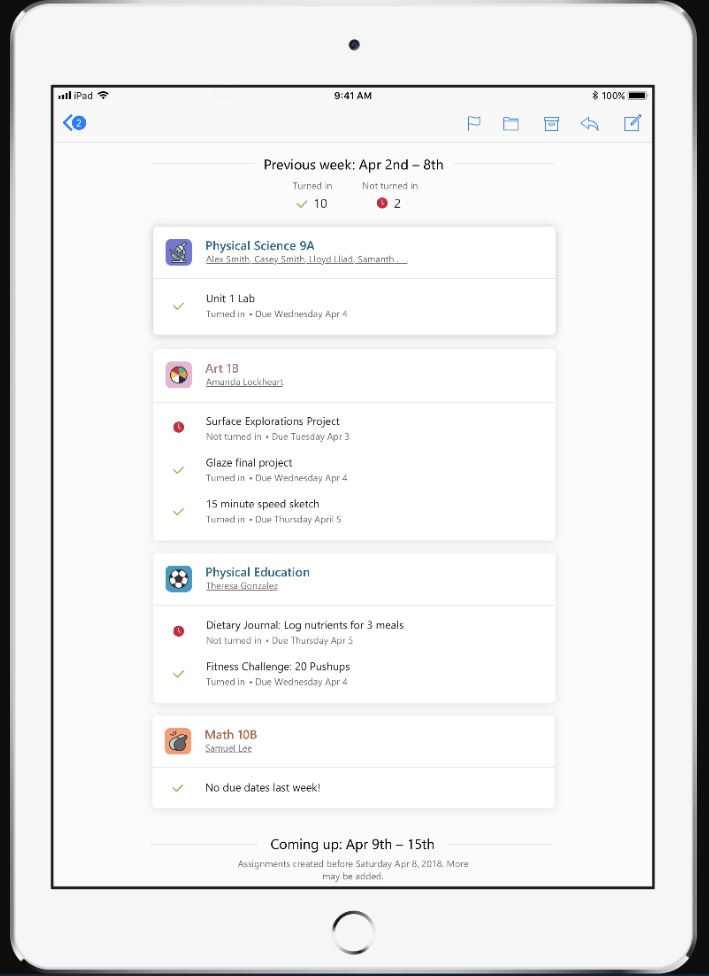 Microsoft today highlighted some of the new features coming to Microsoft Teams on Education. The new Email digest feature will allow guardians to stay up-to-date with their student's progress. It will offer a quick look of the previous week's assignment progress (detailing the missing or completed work), plus the upcoming week's assignments. Microsoft is also planning to bring Immersive Reader experience to Teams. Immersive Reader can be used with any message in Teams.
Later this month, Microsoft will be releasing the Assignments + Forms integration which will allow teachers to easily distribute assessments through Assignments app and then use Forms reporting for auto-grading, feedback, and scores.

Learn about other new features coming to Teams here.