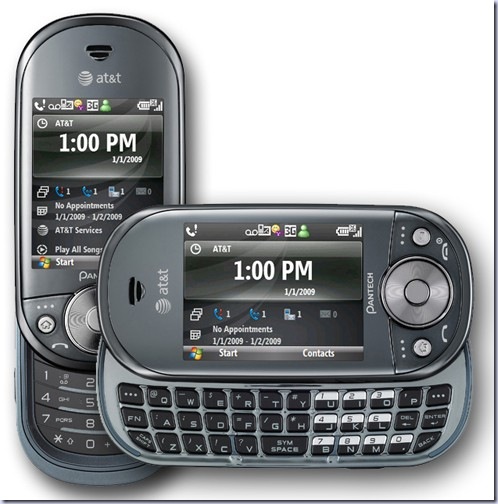 One thing Windows Mobile phones are not short of is form factors, but even in the Windows Mobile world the Pantech matrix Pro, successor to the Pantech Duo, is unique.
The device features 2 hard keyboards, a numeric one that slides out in Portrait mode, and a QWERTY one that slides out in Landscape.  This interesting hardware feature comes at a price however – the device is nearly an inch thick at 23 mm.
The bulky keyboard however does not detract from the features of the device, which runs Windows Mobile 6.1 Standard, has 3G and GPS, a 2 megapixel camera and supports video share on the AT&T network.
Pricing and a release date has not been announced yet.
Read more at Engagdet.com.