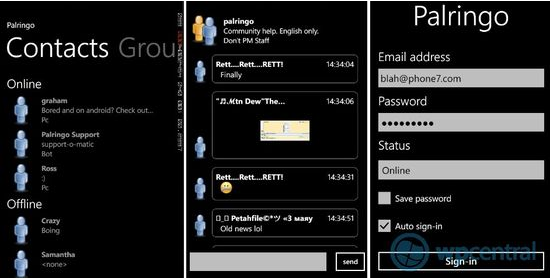 WPCentral have published some pictures of the upcoming Palringo IM app for Windows Phone 7.
The cross-platform IM app supports Google Talk, AIM, Yahoo! Messenger, Live Messenger, Jabber, ICQ, iChat and Facebook IM and has a very large following.
The developers unfortunately does not seem to have done too good a job on the Metro user interface – hopefully they will look at removing those rounded corners before release.
via WPcentral.com.