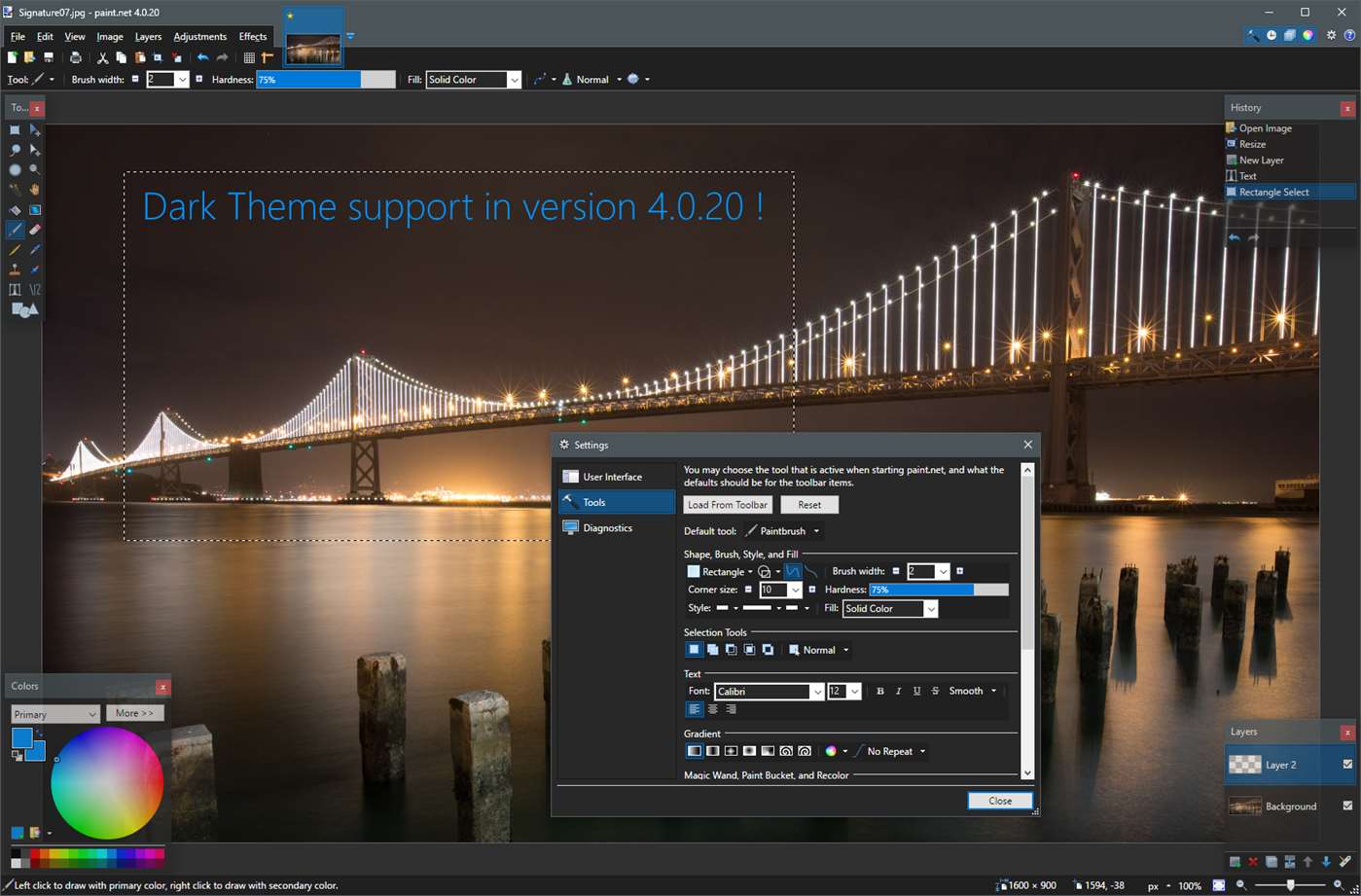 As announced before, Paint.NET image and photo editing software got updated in Windows Store with dark theme support. In addition to the new theme, Version 4.0.20 update comes with significant improvements to High-DPI support. This update also adds Explorer thumbnails support for TGA and DDS image types.
Paint.NET's Microsoft Store app is almost exactly like the classic Win32 version of the app, meaning that all the features you can get on the classic version of the app are available from the Microsoft Store version. The app also supports all the third-party plugins.
Download the update here from Windows Store.