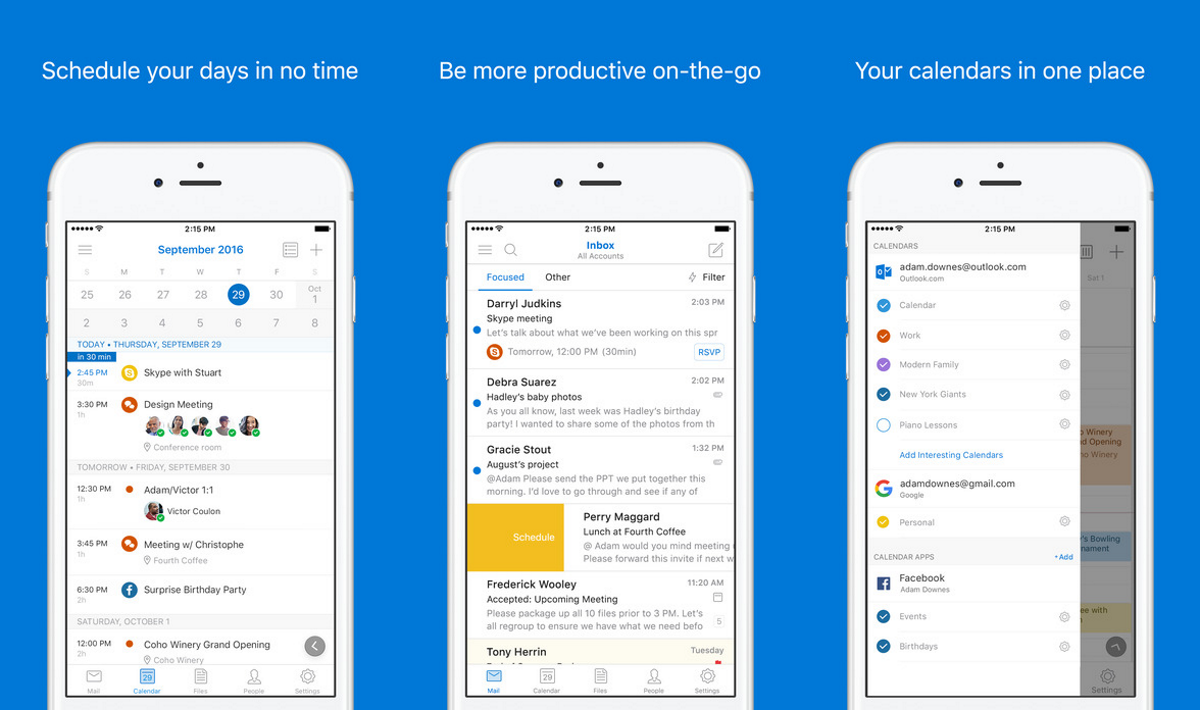 The holiday season is only a few weeks away, and Microsoft is getting ready for 2017. There probably won't be much news and updates coming out of Redmond until 2017, so the software giant is releasing updates to some of its apps to ensure customers are getting the best experience. Today, the company released a pretty major update to the Outlook app for iPhones, adding some interesting features.
iPhone owners can now create and edit recurring events on Outlook, which means it will be much easier to keep track events which you need to attend frequently. For example, if there's an event which you need to attend every month, you can simply set-up a recurring event for it and Outlook will remind you about it every month.
Along with recurring events, Outlook on the iPhone is also getting support for Apple's Passbook files which is definitely a much-needed addition if you use Passbook for your digital passes. With this feature, all the Passbook files which you receive via email on Outlook can now be viewed very easily.
Microsoft has also improved the Search feature to show results by conversation rather than separate emails. And lastly, Microsoft has also improved the way emails with small fonts are rendered in the app. If you are an Outlook user, you can get the latest update for your iPhone from the App Store here.