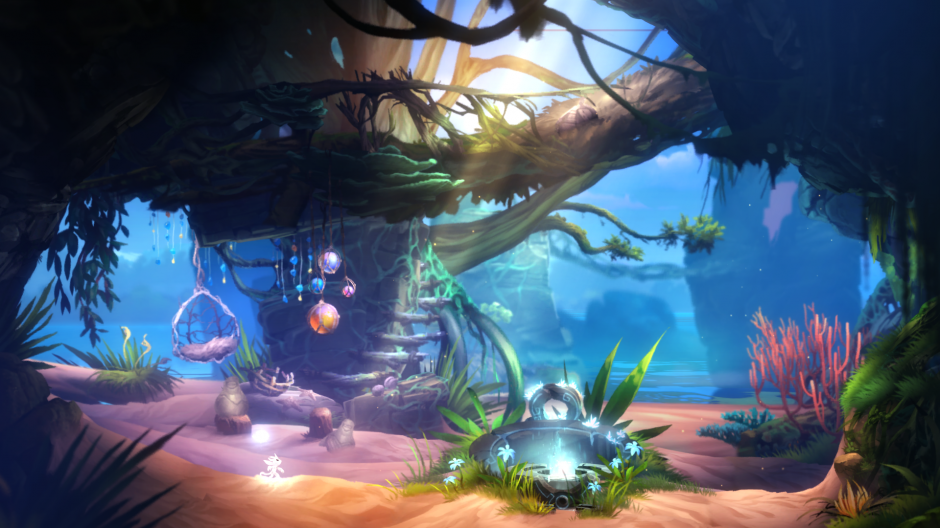 Ori and the Blind Forest was one of the most popular game on Xbox One, thanks to its eye-popping visuals, emotional storytelling, and engaging gameplay. Moon Studios is now bringing Ori and the Blind Forest: Definitive Edition that enhances the award-winning original game release with new content, including new areas, abilities, more story sequences, multiple difficulty modes, fast travel between areas, and more.
Appropriately titled Ori and the Blind Forest: Definitive Edition, the new version complements the original with a number of fresh, fan-pleasing features. For starters, an expanded theater mode – as described by Executive Producer Mark Coates – further shines the spotlight on the game's gorgeous visual presentation. "Not only will you be able to view all of the cut-scenes, but now you will be able to see early concept material from the game, trailers, and some other really cool content in theater mode."

While behind-the-scenes bonus material might be enough to draw fans back to the Spirit Tree, Coates and his team aren't stopping there. A sizable new playable area, dubbed Black Root Burrows, will let fans dig deeper into the game's rich fiction. "There is a great story sequence throughout Black Root Burrows where you're discovering the past of Naru, the mother character," Coates said. "You discover her roots, where she came from, and you learn a bit more about her as a character and why maybe she is compelled to do some of the things that she does later on in the game. It's all interwoven with the already-existing story."
This game will be available March 11 on both Xbox One and Windows 10. Read more about this upcoming game from the link below.