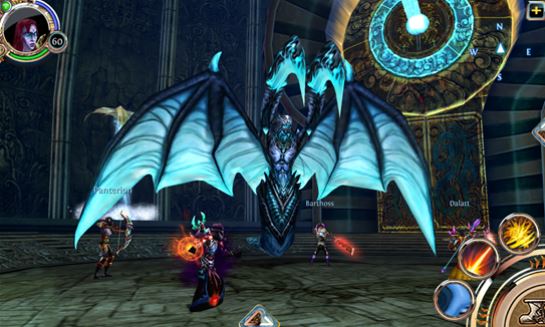 Gameloft has released their Massively Multiplayer Online Role Playing Game Order and Chaos for Windows Phone 8 devices. It is a fun real-time 3D fantasy world for you and thousands of others to play in. The game boasts more than 1,200 quests and hundreds of characters to interact with, with more than 20 Xbox Live achievements to earn.
Game Description:
Finally, a true real-time, full-3D MMORPG on your Windows Phone. Enter the massive experience.

? 5 races available: Elves and Humans fight for Order, Orcs and Undead for Chaos, while Mendels are neutral.
? Choose your gender, appearance, class and talents. Thousands of skills and equipment to discover.
? A wide range of interactions: Make friends or enemies, trade, duel, communicate and more.
? Join a party or guild to become stronger and coordinate with your teammates.
? Fight against other players in 4v4 PvP matches in our PvP arenas.
? Over 1,200 quests to perform and hundreds of characters to talk to and interact with in majestic settings.

BRING IT ON AND UNLOCK ACHIEVEMENTS IN YOUR XBOX LIVE PROFILE
Order & Chaos comes to Windows Phone to let you enjoy a full-fledged Xbox LIVE experience.
– Unlock 20 new achievements and win 200 Gamerscore points.
– Are you more powerful than your Xbox LIVE friends? Compare your scores on the leaderboard.
– Try it and enjoy the first quests. It's 100% free until you reach level 8!
Download it here from Windows Phone Store. This game costs $6.99 with free trial available.