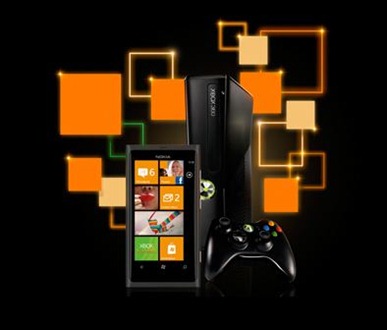 I think this is the most sweet deal so far for Nokia Lumia device in Europe. Orange UK giving away Xbox 360 for its customers who upgrade from their existing plans. These are the conditions for the deal,
"If you're an Orange pay monthly mobile customer on an existing 12, 18 or 24 month plan and you're eligible to upgrade we'll give you a free Xbox 360 if you upgrade to a Nokia Lumia 800 handset on an 18 or 24 month Animal plan. This offer opens on 16 November and closes on 30 November.

If you are eligible for this offer, you can pre-register your interest in the Nokia Lumia 800 on-line at www.orange.co.uk/nokia800, or pre-order it in an Orange store, from 26 October. When pre-ordering the handset, you'll need to pay a £10 deposit. If you successfully pre-register your details, or pre-order a handset, we may reserve an Xbox 360 for you until 30 November. If you preregistered, you'll need to upgrade online or in an Orange store; if you preorder you'll need to upgrade in the same Orange store you paid your deposit in before 30 November, or any Xbox 360 we may have reserved for you may be offered to other customers.

Your Xbox 360 will be shipped within 30 days of upgrading. If you return your new Nokia Lumia 800 or exchange it for another handset you'll also need to return the Xbox 360 in pristine condition. Our returns policy will apply, check it out orange.co.uk/terms."
You can register for updates here.
via: wpcentral