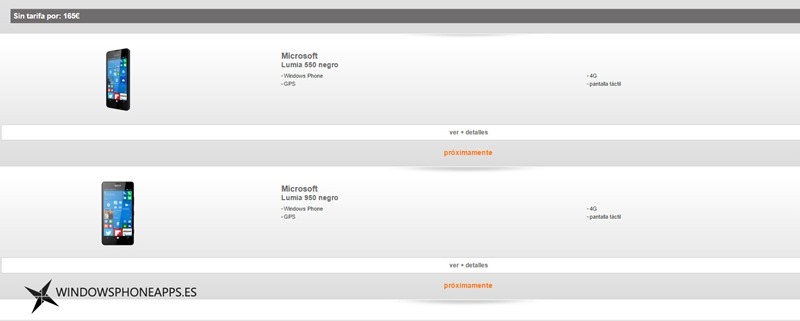 Spain has never been one of Microsoft's strongest markets, particularly in comparison to other countries close by such as France and UK.
It is therefore good to know that some of Microsoft's new Windows 10 Mobile handsets will be offered by the local carriers, who can help promote the devices and subsidize the prices to make them more affordable.
Spanish blog WindowsApps.es reports that Orange Spain has added the Lumia 550 and Lumia 950 to their Coming Soon page.
The Lumia 550 is being promoted with the slogan "Experience the power of Windows 10 at a price that will not affect your pocket" while the Lumia 950 is being sold with the phrase"High end features, excellent design and the best experience Windows 10: grab the phone that works like your PC and makes an everyday moment into a big achievement."
Orange has not said when the handsets are shipping, but it is hoped it will be before the end of the holiday shopping season.
Source