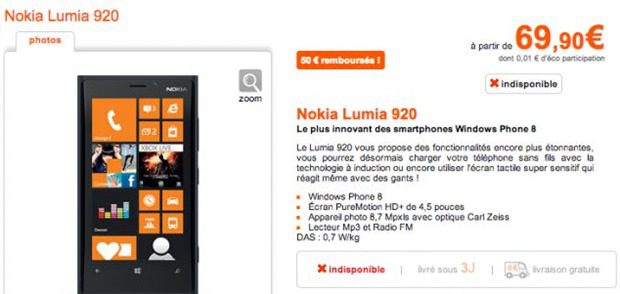 As has become increasingly common, the Nokia Lumia 920 is sold out on Orange France.  MonWindowsPhone asked for a statement from the company to establish if this was simply due to poor supply or also good sales.
They spoke to the press office there and reports they said "Orange then informed us of high demand for the Lumia 920, thus confirming the success of the new spearhead of Nokia France."
The handset has also been the top-selling phone on PhoneHouse.fr's Top 50 devices, which we hope will be translated into good sales numbers eventually.
Thanks Arun for the tip.