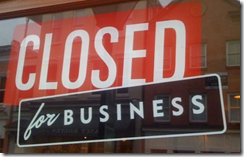 A post today on the European carrier Orange's business blog begged Microsoft for some clarify on their enterprise intentions.
Steven Costello notes:
While Windows Phone 7-based devices are not likely to reach the market before Christmas 2010, one thing is very clear: the operating system is very-much consumer focused, with Microsoft's other consumer brands including Xbox and Zune being referenced in the press release,but with the word "enterprise" conspicuous by its absence. With Microsoft previously having had a strong position in the enterprise smartphone market, this means that the future upgrade path for enterprise Windows Mobile/Windows Phone devices is anything but clear, which is certainly likely to impact businesses that are either existing Windows Mobile users or which are planning their smartphone strategies.
He expressed concern about the lack of backwards compatibility with legacy business software, and did not find the continuing existence of "windows phone classic" a satisfactory alternative, saying it was unclear how much longer this platform will be supported, making companies wary of investing further resources in an "evolutionary dead-end".
It is certainly clear that Microsoft has done very little to reassure business, where they have a major presence, that it was still worthwhile buying Windows Mobile handsets and starting new Windows Mobile-based projects, which could dramatically affect sales in the coming months.
Do you use Windows Mobile devices in your business and have concerns about the future? Let us know below.