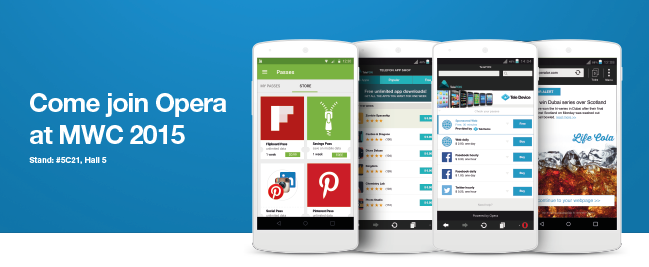 On their blog Opera has revealed that, amongst other announcements, they will be previewing new user experiences for a more native look and feel on Opera Mini for Android and Opera Mini for Windows Phone.
An update in appearance is of course well overdue, with the app looking much the same as it did more than 5 years a go on Windows Mobile. Of course it does raise the question of whether Opera will be updating the browser for a Windows 10 or Windows Phone look.
All should be revealed tomorrow, and we will be sure to pop into Opera's booth at Mobile World Congress for a hand-on.
Read more at Opera's blog here.