Popular web browser, Opera Mini has released an update for its app in the Windows Phone Store. The latest update doesn't bring some major changes but they have changed their logo and branding which is a new thing. Apart from this, we are unable to find any new changes in the app.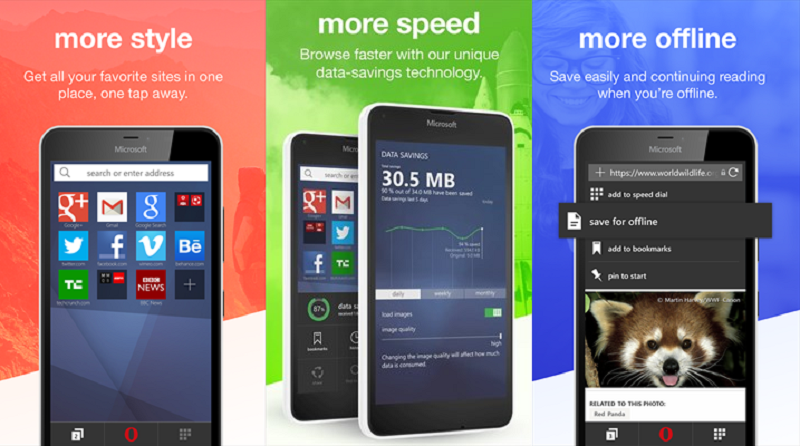 Here is what was added to the app in the recent update:
Private mode
Background theme switching
An option to prevent loading images
A live tile on your phone's Start screen that shows your data savings
Support for new languages: German, Italian, French and Polish
A number of bug fixes and improvements
Download the app from the Windows Phone Store Here. Do let us know your thoughts about the update.
Update: Here's more details about the today's update:
Significant improvement in stability
Performance and smoothness of use of the app
Added extensions keyboard shown on the keyboard for better navigation access to functions like reading QR codes, text selection or quick to change the default browser access.