Today, I saw Opera's claim on Twitter that Opera is the best browser for Windows 10. I was intrigued by their tweet and decided to check out the details. With Opera 36, they have included better support for Windows 10, more customization on start page, and nicer handling for many extension in the toolbar.
How Opera includes better support for Windows 10?
Opera now blends with the system, changing colors across the application to match its style. You can now control whether you want to keep the Opera colors or get a new system look by going to Settings.
Opera now adapts to your input method and makes life easier for those of you using touch. With touch input, it will automatically increase the size of toolbar items and all context menus, plus it will give you a new icon for the fullscreen move, exactly like modern apps do.
They have also added some cool-looking graphics to make our style blend better with the native style of Windows 10.
Native notifications support
Unlike Edge, Opera allows you to enhance and customize your browsing experience through extensions, including sidebar and speed dial extensions.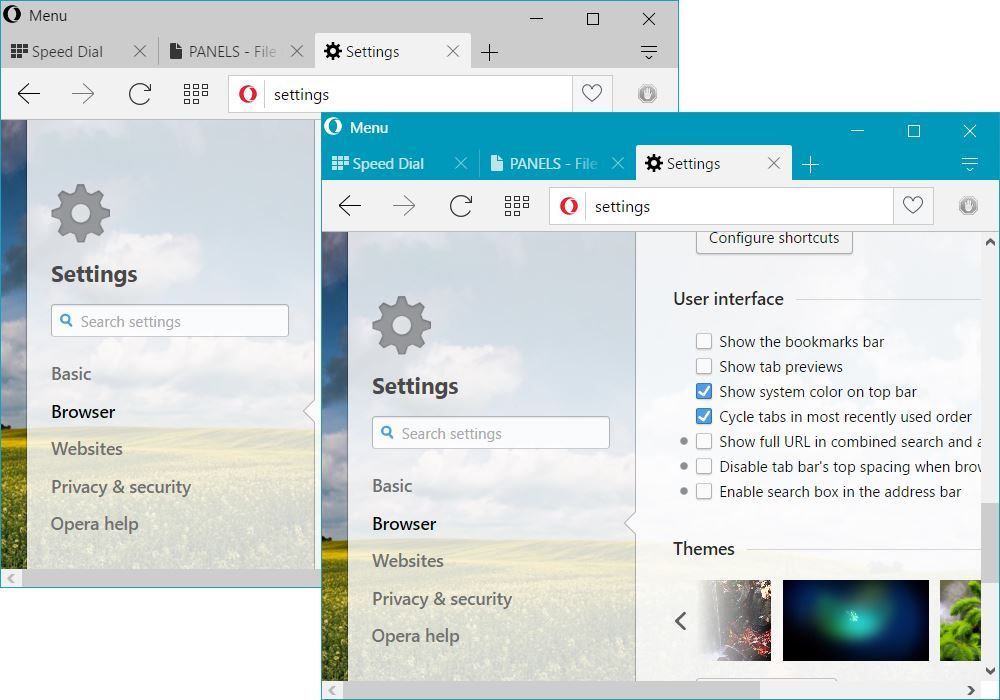 Download it the latest build from Opera and give it a try.