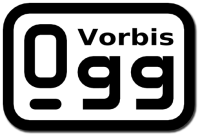 Christian Adams, Open Source Codec hacker, has released a new OpenCodecs version built for Windows Mobile 5.0 – 6.5. This is only a decoder package and WebM/VP8 decoders are not present.
The codec package supports Vorbis, FLAC, Theora on Windows Mobile 5.0 – 6.5 and plays directly in Windows Media Player.
Read more about this interesting development here and download the codec package here.
If you are cool enough to run an HTML 5 browser watch a video demo of a Theora video running on a Palm Treo Pro after the break.