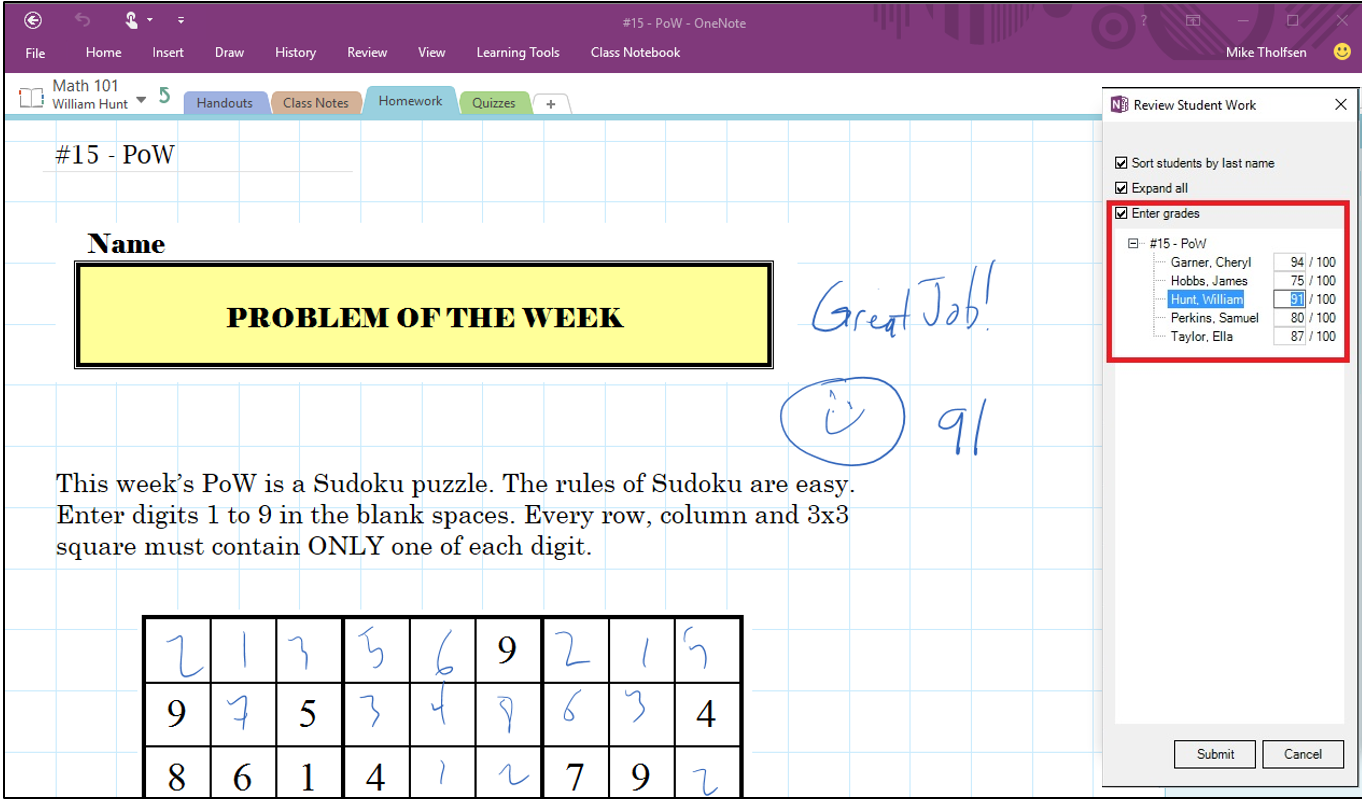 Microsoft today announced that teachers can now create and grade assignments in Class Notebook that show up in their Learning Management System (LMS) or the new Microsoft Classroom. Microsoft has announced over 25 partners that have committed to working with OneNote, with nine going live today and many more coming soon in future updates to the add-in.
Once OneNote is connected to an LMS, you can select a OneNote page and easily create an assignment entry into the LMS or system that you use. This allows the OneNote information to show up in the LMS assignment and calendar components and integrate with the workflow teachers are already using.
>With today's Class Notebook add-in update, you can now enter grades directly into OneNote that can be pushed into supported systems!
The ability to Undo (or "recall") a distributed page that inadvertently went to your students.
The ability to distribute new sections into your students' New Section Groups for a new project or lesson within that new unit.
The performance of distributing new sections is much faster.
More icons—small section, notebook and people icons added into our dialogs.
Miscellaneous bug fixes, stability and setup improvements.
Ability for IT administrator to deploy a .MSI installation of the add-in across a school or district, rather than having individual teachers need to install the add-in.
The ability to distribute new Section Groups to your students for scenarios like new units in class.
Read more about it here.