Writing on the OneDrive blog, group program manager Omar Shahine revealed that the OneDrive app for Windows Phone will soon receive an upgrade which will make the content on the service searchable from your Windows Phone.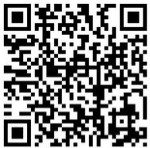 Using the command "OneDrive search for…" users will be able to do intelligent searches using automatically generated meta data e.g. "OneDrive search for Hawaii sunset photos" would find photos taken in Hawaii that was recognized as sunset by Microsoft's image recognition software. The feature would even be able to search for text inside documents such as PDFs.
The update is not live yet but is expected soon.
Find the current version in the Windows Phone Store here.
Via